A lot of press releases in the tech industry are interesting but aren't very important in the grand scheme of things. Occasionally, announcements come out that really are game-changers. This is one of those announcements.  
In mid-April, four tech companies came together to form Digital.ai. This merged company brings together leaders in business agility, software delivery, and application security into one integrated, intelligent value stream platform.  "Digital.ai is on a mission to revolutionize how enterprises create, measure, deliver, secure, and continuously improve digital products that provide value, fuel revenue growth,  and enable innovation while securing critical business assets in today's rapidly changing world."

Okay, this sounds good, but why is it important?  
For the past decade, different segments of the IT industry have been independently addressing the issues of business value streams, software delivery, and security.  Most of the solutions available today are focused on legacy technology business models such as licensed software and basic cloud subscriptions.  Digital.ai is bypassing the problems of the past and focusing on today's and tomorrow's challenges. 
Modern digital products are unique and complicated – they aren't just desktop software running in the cloud. You have to think about them differently.

Agility in software development processes isn't a nice-to-have – it is the only way companies can survive in a rapidly changing marketplace.  

Security can not be approached as a "bolt-on" or afterthought… it must be embedded in every aspect of the development process and products that are produced.  

In the modern economy, the value of a digital product isn't based on what went into producing it. Value is based on the productivity gains, actionable insights, and experience of using the product. 
Modern digital products and the companies that produce them can't rely on outdated engineering systems and development processes and expect to be successful.  They also don't have the time and resources to figure out how to stitch together a bunch of disjointed IT systems to support their operations.  Companies need a set of integrated tools to support their operations.  The Digital.ai announcement is a BIG step in that direction.  
Intelligent Value Stream Management
For the past five years, the Digital Transformation of Business has been the biggest trend in the IT industry.  Surprisingly, a lot of business and IT professionals still don't really understand what Digital Transformation is all about.  News flash… the concept isn't new.  Marketing leaders have been talking about the same thing for decades under the term "customer-centric marketing."  Digital transformation is all about looking at IT systems from the perspective of the people and organizations that use them – focusing on the business problems that are being addressed and solving them most efficiently and effectively you can.  Businesses (and industries) don't operate as independent "functions"; they operate as value streams – a set of activities that incrementally transform raw materials and resources into finished goods and services that some end consumer perceives as more valuable than the raw materials they were made from.  
Companies that succeed in real digital transformation are intensely focused on managing their value streams because this is where the return portion of the ROI equation comes from.  The Digital.ai value stream platform integrates all the disparate tools and processes across the business, operational, delivery, and security value streams use data and artificial intelligence (AI)/machine learning (ML) to create connective tissue between them and provides the real-time, contextual insights required to drive and sustain successful digital transformation. By streamlining processes across teams and providing continuous feedback loops throughout the development lifecycle, organizations can focus on what matters most to drive efficiencies, reduce the total cost of development and ownership of a product or service, and create meaningful value for customers.  
Agility through Integration
The modern business environment evolves quickly.  Companies that survive and thrive in this environment win because they are agile.  Disjointed systems are the enemy of agility – every time you have to wait for data to replicate, manually transform, translate, or input data, you slow the entire business down.  It doesn't matter whether you are talking about Enterprise Business Agility or Agile Software Development; integration is how you become more agile.  Integration not only makes workflows and processes more consistent and productive, but it also provides the insights that decision-makers need to determine when a directional change or course correction is required. 
"Digital.ai enables enterprises to focus on business outcomes instead of outputs, by unifying value creation, delivery, and protection practices to improve the overall delivery of business value and create secure digital experiences customers can trust," said Ashok Reddy, CEO of Digital.ai. "Now more than ever, it is critical that organizations leverage the value of business agility to make decisions rooted in customer centricity while reducing cost and eliminating waste. Doing so will result in higher quality, more secure products, delivered faster, that drive stronger customer and employee engagement."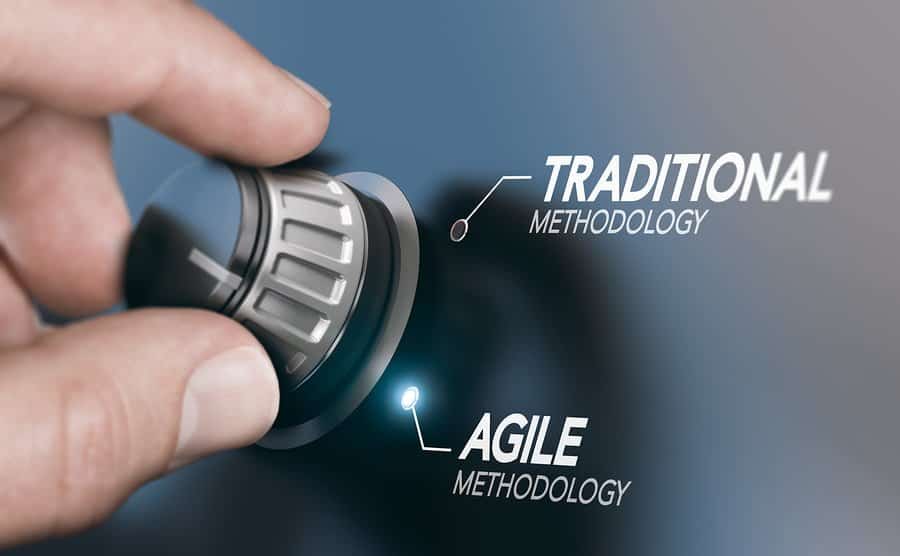 IT practitioners across the industry have understood the value of integration for many years, but achieving it in their organizations has been an elusive goal few have attained.  Charlie Betz outlined the problem a few years ago in his book "Architecture and Patterns for IT" (available on Amazon here), which in turn led to broader industry discussions, the IT4IT reference architecture from The Open Group, and informed some of the ITIL v4 updates around Agile.  The problem companies face when trying to put these ideas into practice is system integration – the IT systems they rely on don't work well together.  It is exciting to see Digital.ai trying to tackle this problem at the platform level enabling "the flow of data across the software planning, development, and delivery lifecycle, improves security, and provides enterprises with a level of intuitive security and visibility they've never had before."
Security by Design
IT teams are under intense pressure to drive innovation, reduce costs, and improve customer and employee experiences but, at the same time, increase security and lower risk. They can't be successful in achieving all of these things if security is an afterthought – it must be designed into products and processes from the onset.  If it isn't, features and speed will win out over security in the prioritization battle every time.  Eventually, something will happen, and the company will be in crisis because security was neglected.
The lack of critical application security technologies and processes within the software development lifecycle has created a massive attack surface for enterprises. Security is often considered a bottleneck for most DevOps teams because the implementation is usually manual, slow, and process-heavy – the opposite of rapid delivery and innovation. The new Digital.ai platform addresses application security at the planning stage to ensure organizational compliance from the start. Continuous app protection and real-time threat data feedback can be designed-in to application development processes to reduce unnecessary churn or delays towards the end of the development lifecycle.  By addressing security throughout the SDLC, companies can avoid queuing and compounding risk – leading to more secure and higher quality digital products and less engineering re-work.
As you watch the IT industry evolve over the next few years, integration is going to be one of the key trends to pay attention to.  The Digital.ai announcement is important, not just because of their specific offerings, but because it marks the start of a more significant shift in the IT industry towards a new generation of integrated enabling systems optimized to help companies develop the types of digital products that are overtaking the technology market.  Value stream management, agility through integration, and security by design are important trends that are about to transition from great ideas into operational reality, and the impact will be truly remarkable
Summary:
What is Value Stream?
A value stream is a series of activities (think of it as the how) creating a flow of value (the value [product/service] that the customer gets). There are two types of value streams. Each value stream is a series of steps, used to deliver value to the customer. There's a trigger (something that causes it) and there's some form of monetization or value delivered at the end. Value stream mapping is a management tool that helps you visualize the steps needed to take the product from creation to delivering it to the end-customer.