On June 28, I have the honor of joining Rob Young, Senior Director of Product Marketing at Astound and former lead IT service management (ITSM) analyst at IDC, for a webcast. We'll be discussing the impact of artificial intelligence (AI) and advanced automation on IT. I think it will be a lively and provocative 45 minutes. You can read more about it and register to attend, live or on demand, at https://hubs.ly/H0cz33Q0. (For those of you who don't trust shortened links, that's http://astound-4499063.hs-sites.com/june-webinar?utm_campaign=June%20Campaign&utm_source=michaeldortch.)
In preparation for this discussion, I began recalling some relevant posts I'd written previously. (Check out "Align Collaboration, Communication, and Business Processes – In 12 Sentences!" from July 2010 and "Business Knowledge Optimization: The 'Next Big Idea' in Collaboration" from September 2011.) The following is updated from musings I originally postedin September 2011. As always, your thoughts and reactions welcome, as are any specific questions or ideas you'd like me to consider for the June 28 event.
Don't Just Create – Curate
What do great performers, great museums, and noteworthy thought leaders in every arena have in common? Their reputations and perceived excellence do not depend upon their abilities to create new material or works of art "from scratch."
Instead, what people in all of these roles often do best is curation. That is, they use their knowledge, experience, and preferences to select content and material created by others. They then add their unique analysis, interpretations, and presentations to that content and material, creating value without having to create new material themselves.
The coolest thing about curation? You can do it, too. And if you're involved in IT and/or delivery and/or management of services and/or processes at your business, you and your colleagues should all be knowledge curators as well.
Collaborative Curation: What It Is
As you doubtless already know all too well, there's always a lot of relevant information "out there." And by "out there," I mean not only in the world generally, but within your own organization. One of the first important steps your enterprise can take towards service and process excellence is capturing, curating, and broadening access to the most valuable "tribal knowledge" scattered among you and your colleagues.
The challenge is deciding which of all that information is actually valuable, and extracting that value. That's where your unique combination of experience, skill, and knowledge, and that of each of your colleagues, comes in. Because each individual is different, different individuals can spin the same information in different, yet equally valuable ways.
Everyone has something interesting and potentially valuable to contribute. That's why curation is too important and large a task to be left up to a specific person or team. Your business needs to be able to support collaborative curation that involves all who want to participate.
Collaborative Curation: How to Get It
Good news: it's very likely that the tools your enterprise is already using to manage and automate IT services include features that can make collaborative curation a reality at your organization as well.
Whether you're at an enterprise using a sophisticated knowledge base or configuration management database (CMDB), or a sole practitioner with Google Docs, you've got the beginnings of a repository. A single place where you can start to collect, title, tag, and manage documents containing valuable knowledge. Add some secure shared access, and you can start your journey toward collaborative curation almost immediately.
This process can deliver immediate value to your enterprise's IT service management and automation efforts, but that value can quickly extend far beyond these areas. Content, curation, and discussion focused on business-critical processes can quickly and effectively improve those processes, and help those developing new processes or solving current problems to avoid reinventing already existing but unknown wheels.
This function alone can often justify creation and management of a dedicated knowledge base, even if it's not used by or for IT. And even at enterprises not (yet!) using a knowledge base, other tools can enable and promote collaborative curation. Multiple tools and services let users post articles and other resources, attach comments to these, and respond to the comments of others. And the subject- or role-centric groups or discussion threads supported by many such tools make it easy to focus content and collaborative curation on specific topics.
More good news: artificial intelligence (AI), automation, machine learning (ML), and cloud computing technologies are finding their way into relevant, accessible, and effective tools and solutions. These can ease and speed navigation of your content archives, especially as they grow and evolve.
So how best to foster useful collaborative curation at your enterprise?
Collect and consolidate what your colleagues already know. At some organizations, this may simply mean consolidation of multiple collections of knowledge that already exist. At others, it may require encouraging those with knowledge to write it down, or to be interviewed so it can be captured. But this needn't be a complicated or cumbersome process. A great start: ask your most experienced or successful people to cite their three most valuable sources of information. Then share and solicit comment on those lists.
Want to gather relevant information from the outside world for you and your colleagues to curate? Create some Google Alerts on topics that matter to your enterprise, and links will get sent directly to your e-mail inbox. It doesn't get much easier, and they're free.
Select or acquire a tool or service that makes it easy to capture, store, annotate, update, and share knowledge. Remember, you may already have one or more worthy candidate solutions at your enterprise. And if you don't, there are "social software" solutions with pricing that begins at free.
Encourage everyone to participate. Everyone at every organization knows something useful to others at the enterprise. But without the ability to collect, collate, and share that knowledge, its value is muted. Collaborative curation is a sure way to "turn up the volume" and the business value of that scattered individual and tribal knowledge.
Those who enable and encourage collaborative curation of knowledge and information at their organizations are the ones best positioned to succeed, today and tomorrow. So, who's enabling and encouraging collaborative curation at your organization? What results are you seeing? Or, perhaps, a better question. What's it going to take to get you started?
The following two tabs change content below.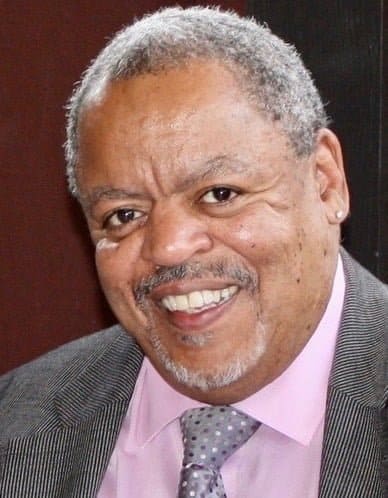 Michael Dortch
As an IT industry analyst, consultant, journalist, and marketer, Michael Dortch has been translating "bits and bytes" into "dollars and sense" for four decades. Learn more at www.mchaeldortch.com.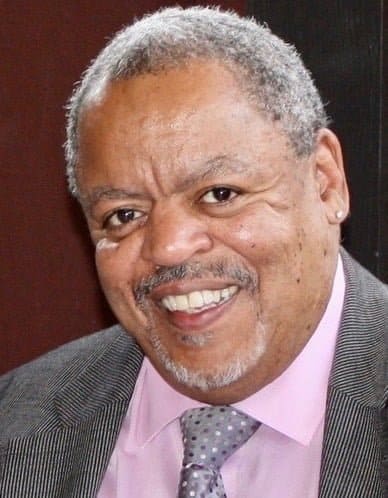 Latest posts by Michael Dortch (see all)