Digital Deliverance
I've known Charlie Betz for quite a while and have always regarded him as one of our industry's most rigorous thinkers and eloquent communicators, and his latest book, Digital Delivery hasn't changed my mind. I was both flattered and apprehensive when Charlie asked me to review it. Flattered because there are more qualified folk around – mind you, he's asked them as well. Apprehensive because of its volume. At 600 pages with 23 pages of references it can be deservedly called an opus. I much enjoyed reading it and often found myself wondering at the juxtaposition of historical references that put things into perspective, and his discerning analyses of recent developments. I learnt a lot and I hope that this brief review will whet your appetite.
Most IT managers and practitioners are lost. Some admit it.
The book is called Digital Delivery and is intended for both the academic world and the IT industry.  It is therefore not only suited for new entrants into the digital workforce, but also experienced practitioners who want to better understand how the various parts of IT management fit together in the new digital world.
It fills a significant gap between traditional IT management guidance and the needs of the digital enterprise. Guidance in our industry has fragmented into multiple overlapping and sometimes conflicting bodies of knowledge. New guidance has emerged. Agile, DevOps and Lean – all containing pertinent guidance for the digital era – have thrown our already fractured ecosystem of industry guidance into chaos. Most frameworks exist on isolated islands. Some pay lip service to other frameworks but there is little concrete guidance how to use them together. Most IT managers and practitioners are lost. Some admit it.
Coherent guidance for the digital era
This sounds like an opportunity for yet another framework: Framework Integration and Management: FIAM. Joking aside, this, in a sense, is what Charlie has done. He has selected the most relevant guidance for the digital era, and has tied the pieces together to form a coherent whole, covering:
Digital and IT value
IT infrastructure, including Cloud
Modern application development, including Agile development and DevOps
Digital product management
Lean IT
Operations management, including modern web-scale practices
Coordination and process management
Investment, finance, sourcing, and project management
Organization and culture
Governance of digital and IT organizations
Information and data management
Architecture and portfolio management
The emergence narrative
Charlie has also done something very innovative. Instead of basing the structure of the book on the traditional concepts of "stack" (e.g. hardware, system software, applications) and "lifecycle" (e.g. plan, build, run), he has opted for what he calls his "emergence" approach.
The emergence narrative draws on systems theory, in particular John Gall's idea that "A complex system that works is invariably found to have evolved from a simple system that worked. A complex system designed from scratch never works and cannot be patched up to make it work. You have to start over, beginning with a working simple system."
Charlie treats students' understanding as such a system. He starts with the simplest possible form of organization that could work, the startup, and progresses though two intermediary stages to the most complex form, the enterprise. He calls these four stages Founder, Team, Team of Teams, and Enterprise, and deals with the guidance in the first appropriate stage.
Here are two examples of how guidance is distributed across the stages. When there are only a few people working together in the same room, they will not need to put a lot of effort into work coordination. This topic is dealt with at the Team of Teams stage. At the Enterprise stage, you need to consider questions of corporate governance. Your stakeholders have become more numerous and their demands have multiplied, so the well-established practice of establishing a governing body has been applied.
Charlie also acknowledges that the transition from stage to stage is non-trivial. Organizations tend to cluster at certain scales and struggle to move up to the next scale. Charlie addresses these concerns.
Digital Delivery – comprehensive, well written, and enlightening
Investments in "digital" are critical for organizations and the economy as a whole. Delivering digital effectively benefits both individuals and communities. This is the time to re-visit and integrate industry guidance and reach a consensus on how digital and IT professionals can best approach their responsibilities. We need deliverance from the dark ages of IT. Digital Delivery is comprehensive, well written, and enlightening. Charles T. Betz has nailed it once again.
Read Charlie's blog about the Digital Delivery here, you can buy the book at LeanPub
The following two tabs change content below.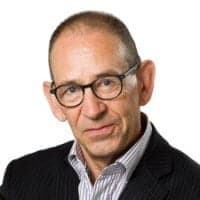 Mark Smalley, also known as The IT Paradigmologist, thinks, writes and speaks extensively about IT 'paradigms' – in other words our changing perspectives on IT. His current interests are the digital enterprise, IT operating models, value of IT, business-IT relationships, co-creation of value, multidisciplinary collaboration, working with complexity, and as the overarching theme, management of information systems in general. Mark is an IT Management Consultant at Smalley.IT and Ambassador at the ASL BiSL Foundation. Mark has spoken at 100+ events in 20+ countries.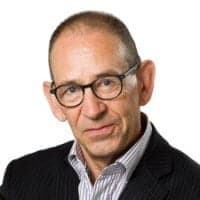 Latest posts by Mark Smalley (see all)