The current recruitment challenges are many and varied, and require the use of great recruiting tools to overcome. The economy is strong, unemployment is low, and it's becoming harder than ever to attract top-quality candidates to key positions. Hiring volume is also on the increase, with 61% of recruiters expecting to hire more people in 2018 than they did in 2017, and 42% of employers worried they won't be able to find the talent they need, according to figures from Indeed.
And the challenges don't stop there. Monster's 2018 State of Recruiting survey reveals 62% of recruiters saying their job is more difficult today than it was a year ago. In addition, 59% said that it is more difficult to get quality candidates in 2018 than it was in 2017, and 59% also reported a shortage in the skilled labor they require.
As such, recruiters are under tremendous pressure. When nearly two-thirds of recruiters are saying that their job is a lot tougher than it was just 12 months ago, it's clear that the talent acquisition process has gotten a lot more difficult in a very short space of time.
A big part of the challenge is that the labor market has become candidate driven. Today, candidates have far more power during the job search than they used to, and are job-hopping more frequently than ever before. According to a recent survey by CareerBuilder, 86% of recruiters and 62% of employers feel they are working in a candidate-driven recruitment market. What's more, the top candidates stay available for only ten days before getting hired. And this presents another challenge for recruiters – competition. In fact, 52% of the Monster survey respondents cited competition from other recruiters as a pain point.
To stay ahead, recruiters are in need of a robust suite of recruiting tools to help them find and hire the best candidates. Below, we've put a list of five of the best recruiting tools you should definitely be checking out.
CVViZ – Screening
One trend in recruiting tools that employers and HR professionals most definitely need to be keeping abreast of is the use of artificial intelligence (AI) to automate screening. AI in screening helps solve a major challenge for recruiters – too much volume.
Figures from Jobvite reveal that an average high-volume job posting receives more than 250 resumes – and 65% of them go completely ignored. CVViZ is an AI-powered, cloud-based solution designed to cut through all the noise and identify the right candidate for a position in just three clicks.
(Video source: youtube.com)
CVViZ's AI learns what good candidates look like for your organization based on your past hiring decisions. The software learns what your existing employees' experience, skills, and other qualifications are, and then applies that knowledge to automatically screen, grade, and shortlist new candidates. The CVViZ algorithm reads resumes like an interview panel, and builds an understanding of candidates' profiles based on their experience, the kind of they have done in the past, and the industries they've worked in – and it does so in seconds.
The recruiting tool also integrates with your existing applicant tracking system (ATS) to act as an intelligent layer on top of your existing system.
Ideal – Candidate Rediscovery Recruiting Tool
Remember that amazing candidate you interviewed a couple of years ago, though, for whatever reason, didn't actually hire? Even if you can, you probably won't remember their name, nor how to contact them. But, candidate rediscovery software does, and Ideal has a fantastic solution.
Virtually unknown as a concept until last year, candidate rediscovery is the practice of mining the existing resumes in your ATS to source previous applicants for current roles. Using Ideal's talent rediscovery recruiting tool, you can match old applications to new roles you need to fill, and reach out to them again without having to launch a whole new campaign.
(Video source: youtube.com)
According to a CareerBuilder survey, one of the biggest complaints employers have about recruiters is the failure to look for candidates in their own database. This is a potential gold mine of talent that is going to waste. Ideal's talent rediscovery recruiting tool uses AI to screen past candidates, update them with the latest publicly available information, and then automatically re-engages qualified applicants that would be a great fit for the new position.
Mya Systems – Recruitment Chatbot
One of the biggest drawbacks of ATSs is their inability to communicate with applicants – and recruiters simply don't have time to converse with every candidate that submits a resume. Chatbots are the answer.
Meet Mya, the recruitment chatbot developed by Mya Systems to increase the efficiency of recruitment. Mya uses machine learning and advanced language processing to communicate with applicants, and integrates with the recruiter's ATS.
Mya contributes to the overall quality of the pre-assessment process by asking questions and learning more about the applicant. In turn, job candidates benefit by receiving guaranteed and swift responses from Mya.
Utilizing Mya as a recruiting tool helps employers find the candidates with the right mix of skills, personality and motivation. It also saves a lot of time and resources. One large retailer that used Mya reported a 79% reduction in the time it took to fill each position, and a 144% increase in productivity per recruiter who used the technology. When you're dealing with high volume hiring, chatbots like Mya can be a massive boon.
Joveo – Programmatic Job Advertising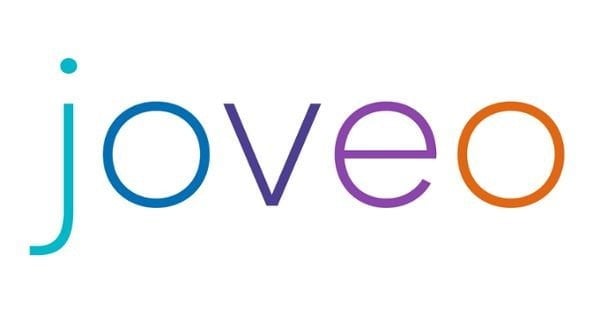 As recruitment becomes more data driven, programmatic job advertising is growing in prominence. Data, indeed, is the new oil, and as competition between recruiters heats up, it's essential to use data when choosing job ad distribution channels if you are to get your advertisements in front of the right candidates. But it's a very time-consuming process, which is where programmatic job advertising comes in.
Programmatic job advertising is the practice of using technology – instead of people – for buying, placing, and optimizing job ads. Joveo's programmatic platform allows HR and talent acquisition professionals to make job ad buying decisions in a split second, based on pre-established sets of rules and real-time performance data.
Using big data, targeted job ads, real-time bidding and campaign optimization, Joveo ensures that your job ads are seen by the right candidates on the right sites at the right time. Simple to set up and use, Joveo is a fantastic recruiting tool at the sourcing stage, allowing recruiters to centralize their campaign management efforts, track insights and analytics, and eliminate instances of overpaying for quality job ads.
Pymetrics – Preselection
When dealing with high volumes of candidates, the process of preselecting them can take up huge amounts of time. In addition, when this process is manual, there are many inefficiencies and mistakes that inevitably occur.
Pymetrics' AI-powered preselection recruiting tool is designed to significantly improve recruitment metrics, including time to hire and quality of hire. The real innovation, however, comes in the recruiting tool's application of proven neuroscience games to reinvent the way companies attract and select talent.

(Image source: pymetrics.com)
The idea is that candidates play games which measure 90 cognitive, social and personality traits. The results are then used to provide far more objective markers of job compatibility than traditional resumes, cover letters and interviews can achieve.
Pymetrics makes custom algorithms for companies by running at least 50 of the organization's top performers through its games. This creates a model of an ideal employee to compare against applicants with similar traits. Pymetrics says that these games create a recruiting tool that's particularly effective for standard entry to mid-level corporate positions, as opposed to executives. As such, the system works for about 85% of jobs.
Final Thoughts
Recruitment isn't going to get any easier any time soon. Technology is the answer. The recruiting tools listed above can streamline your screening, discovery, job advertising and preselection efforts, enabling you to find, engage, and place the right candidates faster and much more effectively than ever before.
Summary:
5 Recruiting Tools
Recruiters are under tremendous pressure. When nearly two-thirds of recruiters are saying that their job is a lot tougher than it was just 12 months ago. To stay ahead, recruiters are in need of a robust suite of recruiting tools to help them find and hire the best candidates. Below, we've put a list of five of the best recruiting tools you should definitely be checking out. 1. CVViZ – Screening 2. Ideal – Candidate Rediscovery Recruiting Tool 3. Mya Systems – Recruitment Chatbot 4. Joveo – Programmatic Job Advertising 5. Pymetrics – Preselection.