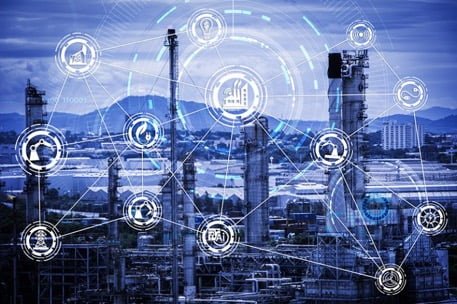 Greetings, and welcome. This week, a recap of and some reflections on recent IoT-related announcements centered around one of the world's leading chipmakers that isn't Intel or AMD. As always, your thoughts, reactions, and suggestions welcome. Just send a quick email to medortch@dortchonit.com. And for more on the IoT and IIoT, check out "DortchOnIT's Industrial Internet of Things (IIoT) Weekly." Thanks.
Arm Aims to Support the IoT from End to End
What Happened: UK-based semiconductor giant Arm Holdings announced its latest IoT-related acquisition, and a new end-to-end IoT platform.
As ZDNet reported, Arm announced its acquisition of Treasure Data, a company focused primarily on data management solutions. Terms were not disclosed.
Arm also announced the Pelion IoT platform. The offering combines data management from the Treasure Data Platform with Arm's own Mbed device management. It also incorporates connectivity management Arm acquired when it purchased Stream Technologies in June.
The Pelion platform promises secure, "device-to-data" IoT connectivity, and faster deployment and adoption of IoT solutions. It "enables companies to manage IoT devices at scale, working on public and private clouds, on-premises and in hybrid environments. It runs through a unified billing system that lowers infrastructure costs reduces integration complexity, Arm said."
In May, Arm announced its Cortex-M35P processor. As ZDNet reported at the time, the chip is "designed to prevent physical attacks against Internet of Things (IoT) devices." Such "hardware-level attacks can result in the leak of sensitive information or changing the compromised device's behavior."
The new chip includes the tamper resistance used in Arm SecureCore processors. The Cortex-M35P also "includes Arm TrustZone technology to give developers access to software isolation, which can be used to embed additional layers of payment or telecom-certified security." Arm said the chip can also be certified to comply with ISO 26262, the International Organization for Standardization's specification for the functional safety of electrical and electronic systems in production automobiles.
Also in May, Arm announced a three-year co-development project with Korea Electric Power Corporation (KEPCO). As ZDNet reported, "Arm and KEPCO will co-develop a chipset with embedded security to be used in South Korea's national Internet of Things (IoT) smart water meter project." That project, worth US$1.5 trillion, aims to install 22.5 million meters across all of South Korea by 2020.
What It Means to the Internet of Things
Arm already supplies chips that power many if not most of the smartphones and computing tablets. Arm technologies and intellectual property (IP) are at the heart of multiple chips manufactured by others as well. Its legacy, strengths, and incumbent partner ecosystem could spur rapid adoption of Arm's new IoT chips and Pelion platform, by device and service providers and enterprise users.
What You Should Do
If you manufacture IoT devices or services, or your enterprise is pursuing or considering any IoT deployments, you should dig deeper into Arm's IoT offerings and activities. Other companies have already announced and begun delivering IoT chips and platforms. Few have combined market and technology strengths that match or exceed all that Arm is bringing to the IoT party.
Published estimates of the number of connected IoT devices in use by 2020 range from 20 to 50 billion. Arm believes there could be a trillion such connected devices in use by 2035. And options for IoT device security are only now beginning to approach acceptable levels. (See "TWiTIoT: This Week in The Internet of Things – Better Security for IoT Devices. For Users? Not So Much.") If Arm, its technologies, and its ecosystem can deliver on the promise of relatively easy, economical, and non-disruptive end-to-end security, IoT growth could exceed even the most optimistic forecasts. And we just might be able to enjoy the fruits of such growth without having to suffer through too many catastrophic security breaches.