How to ace an SLA Preparation for any industry
The preparation of a Service Level Agreement (SLA) can consume a great amount of time and money. Moreover, it can also cause a major headache as it can lead to an increase in bureaucracy and psychological obstacles for the team members involved. There are also considerations related to different industries that must be factored in.
In this article I'll try to walk you through a smart process for preparing an SLA that can help you avoid all these obstacles in different industries.
The most common definition of a Service Level Agreement is "an agreement between the provider of a service and its users which quantifies the minimum quality of service which meets business needs".
A SLA will be needed in two cases:
when a company decides to outsource a part of the services they need to receive
when a company receives services at a cost from its internal resources.
Outsourcing
The purchasing of services from an external supplier under the terms of a contract should include a SLA. It is much easier to prepare a SLA for outsourcing as these agreements are generally pretty standard with key performance indicators for each part of the service. They are usually included in a contract as an essential part. That is why we will mainly concentrate on a SLA for internal service rendering for specialist support services.
The idea here is that the services received can be quantified in money terms. So-to-say, employees from different departments can sell their expertise at an agreed transfer price. SLAs are required to specify the level of the service provided for the customers by suppliers.
General Steps in Preparation of an Internal SLA:
Obtain top-level management approval – approval should be obtained so that indicating an understnding that preparing a SLA is more beneficial for the company than the cost and time involved in creating it, along and all the headaches that doing this may cause.  There may be some issues occurring when the expectations of some individual internal customers do not match the level that ultimately will be agreed to. In this case, clear communication is the key to avoiding this situation
Establish an SLA project team – Any SLA must be negotiated by both parties: the service provider and the customer. Therefore, the project team will comprise experts from both parties, led by a neutral senior manager
Identify services to which these SLAs will apply – the services provided are going to depend on the industry, however, the service that is selected needs to be one that serves the whole organisation, such as computer or legal services or training. The reputation of a provider needs to be good otherwise it is going to be difficult to meet the agreed levels, this can affect the reliability of any SLA in this organisation in future
Preparation of draft SLA specification –  this is one of the most important steps in a SLA preparation. Here is where industry specific terms and conditions will arise. It is the first aspect that can add value, as the customers can define here what services they really need and how the delivery of these services can affect their working mode. The parties also have the opportunity to express their suggestions on how the services can be improved. Once you determine the necessary metrics, you can turn these into goals by tracing the effect on other metrics like conversion rate, bounce rate, or revenue (e.g. in e-commerce)
Determine the basis of charging by internal providers – the key element in the preparation of a SLA is to establish charges or transfer prices. They should be:
Consistent and transparent
Understood by customers and negotiable
Easy to invoice
Capable of offering different options to the customer (where possible)
Capable of comparison with charges for external providers / outsourcing the services.
In addition, attention should be given to:
Service credits, such as sums that a provider owes to the customer for non-performance of the agreed service levels. A telecom company's SLA, e.g. may promise network availability of 99.999 percent and allow the customer to reduce their payment by a given percentage if that is not achieved.
Extra charges for additional services or higher service level requirements
Variation of charges
Statutory sales taxes, for example, VAT
Agreed extras, for example, travelling costs, waiting time, and so on
Agreed basis of increases to cover additional costs, for example, overtime, inflation etc.
Finalize and adopt SLA – this step involves the actual preparation of the SLA with all the supporting documents, such as cost of transfer price schedule and customer responsibilities
Designate SLA Managers – SLA managers are the people that customer and provider choose to be responsible for the daily management of the SLA and for all matters relating to its implementation
Implement and manage the SLA – this final step presupposes staff training and holding review meetings. Staff training should concentrate on the necessity to identify in what ways a SLA can help increase the service quality. Review meetings between internal and external service providers should be regular to discuss how the SLA is working and what enhancements might be made
Complying with those steps and keeping in mind main details while preparing a SLA, you can get the desired results with minimum bureaucracy and complications.
The following two tabs change content below.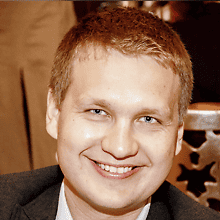 Aleks Yenin
Aleks Yenin is an IT Management consultant. With over 15 years of experience in IT field and 100+ (really, hundreds) successfully completed IT projects. As he works with different companies all over the world, Aleks loves to see how IT helps businesses to be more efficient, reliable, productive and stay on the top of success. Aleks has an extensive experience in Atlassian ecosystem as tools set for processes automatization. Being an ITSM and ITIL expert and enthusiast, Aleks focuses on business demands, helping to achieve great results. You can say hello to Aleks on LinkedIn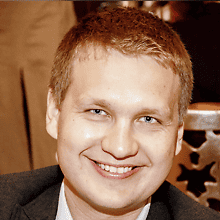 Latest posts by Aleks Yenin (see all)