This introduces part 2 of a 3 part story saga. In part 1 our hero, the IT professional was confronted by the fact that the world is changing all around us. Digital Transformation is the latest industry catchphrase. But as the story unfolds it soon becomes clear to our hero that it is no longer simply a catchphrase. It is no longer the future. It is here. It is now!
IT is becoming embedded in everything we do. It impacts individuals, organizations and societies. The hero of the story is faced with the fact that "Economic instability beckons. Digital transformation has become disruptive. A world in which the most valuable resource is no longer oil….but data. Criminals are ready to exploit and harness its power to topple economies…the Spectre of Cyber criminality has become a reality as People, Hospitals, Organizations and Governments are held ransom…….Only one person can save the day"….
At the end of part 1 our main character is faced with a dilema "…..they can no longer sit still and watch….this new world is waiting for a new hero. Someone with the capability to help us transform to a world made safe through the power of digital enablement….."

That person…..is the 'IT professional of tomorrow' who finally asks themselves the ultimate question '…….what framework should I adopt?……which certificate should I get'?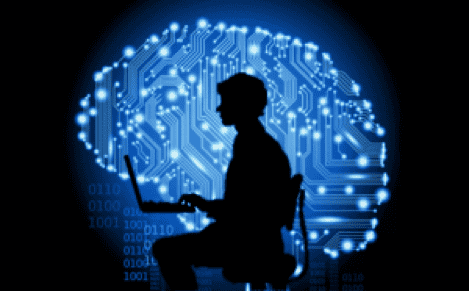 Part 1 was a call to action, not to focus on more frameworks and more certificates but to translate theory into new practical skills. New skills to enable us to face the digital transformation….
Part 2: Digital Transformation – Disruption – Here We Go Again! Is it just Fake News?
…The Camera pans out to show a Jetway, and passengers boarding an aircraft. The scene fades out and then fades in showing a cockpit and a plane cruising….

In part 2 tThe Hero has taken up the call to action and has decided to develop BRM (Business Relationship management) capabilities to enable IT to become a Strategic partner to the business.
We enter the story as the Hero attends a Conference in Washington. Armed with new knowledge and skills. Ready to take on the challenges of Digital Transformation and demonstrate value….
But a new character enters the scene. We begin part 2 of the story with the CEO of the company Grab@Pizza flying across the Atlantic to meet his Business & IT team. Our hero is about to be confronted with some hard realities. Become a strategic partner isn't going to be so easy, especially when the CFO is intent on outsourcing IT. Find out what happens next…..