Why is it that surveys constantly tell us that we are not happy with the ITSM tools used at service desk? Is it really the tool's problem or, as seems more likely to me, do we just not use them properly?
A joint research project carried out by SDI (Service Desk Institute) and Freshservice showed that 52 percent of survey respondents were not satisfied with their current service desk solution, and this is certainly not the first time I have seen a similar result. The belief that changing your ITSM tool will be the answer to your service desk woes is a bonus for consultants who are able to secure a steady income stream from helping organizations to select new toolsets and get them working. I know that this particular role has been a big component of my consultancy income in the past 15 years.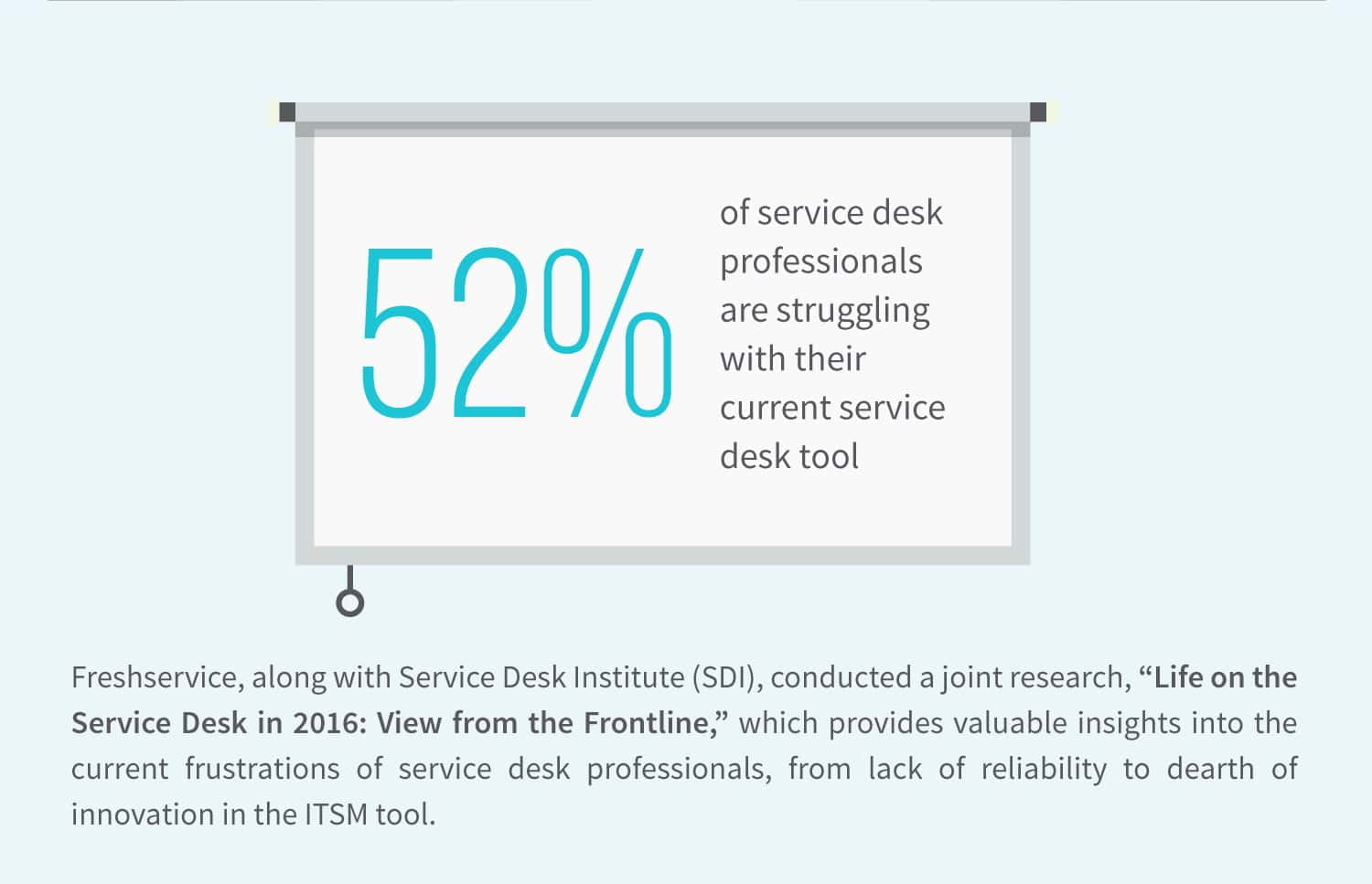 This is a valuable report, with interesting and detailed information. But I really think that what it is showing us is that the people who are responsible for purchasing and using ITSM tools need to stop and examine why they are not happy with their toolsets. Do they really not have the functionality you need, or are they just not being well utilized? By far the majority of tools have similar capability, they may look or behave differently, but the basics, and probably most of the cool stuff, will be pretty much the same between all the current tools in the market.
I think the result that is most striking from this research is the huge jump, since 2012, in the desire for automation. This ties in with the explosive growth in the DevOps movement and its drive for automation wherever possible. Automation on the service desk is a positive step, giving ITSM professionals greater opportunities to drive innovation and improve customer service outcomes. Perhaps they should also be using this time to look at career options, increasing service desk automation is being driven by business as they seen the only way to get value of IT is to automate wherever possible. Automation ultimately means less jobs.
When you throw up your hands and proclaim that you need to change your ITSM tool, my advice is to stop, review and make sure that you are not throwing the baby out with the bathwater. Do you need a new tool, or do you need a more effective way of using what you already have, a tool that your organization will have invested heavily in?
If the answer is still yes, then do your homework, decide on what is really important to you and look for tools that will fit the way you want to work today and will be working for you in the future.
The infographic that Freshservice has created from the research results is well worth looking at, it may well give you valuable guidelines that will help you decide on the direction you need to be looking in if you do need to go down the path of finding a new service desk tool.
The following two tabs change content below.

Kirstie Magowan
Kirstie Magowan is the managing editor of IT Chronicles. Kirstie is an experienced journalist and publisher who has been working in the IT Service Management industry since 1999. Kirstie is a regular speaker at industry conferences globally.

Latest posts by Kirstie Magowan (see all)