A service catalog is a key component of the service lifecycle. It is defined by ITIL  as "a database or structured document with information about all live services, including those available for deployment." It is a part of a larger service portfolio and contains information about two types of IT services: customer-facing services that are visible to the business, and the supporting services required by the service provider to deliver customer-facing services.
What is the service lifecycle?
To better understand services, keep in mind that they have a beginning and an end. The service lifecycle is composed of:
Service strategy

Service design

Service transition

Service operation

And continual service improvement
When considering the service lifecycle, many organizations view the catalog as part of the service operation category and ITIL 2011 mentions it most at the service design stage of the lifecycle. However, the service catalog actually affects all stages of the lifecycle, from strategy all the way to continual service improvement (CSI).
Why use a service catalog?
Organizations adopt service catalogs for various reasons. They may be looking to streamline ordering or standardize offerings, to understand all services and capabilities, or to improve service level agreements, just to name a few of the possible motivations.
However, most organizations start their service catalog initiatives from a consumerization, or consumption, perspective. They launch a service catalog with goals such as giving their end users a better experience with service requests, improving service performance, or managing costs. The industrialization is what happens through the rest of the catalog service lifecycle.
What projects involve the service catalog?
Listed below are four key types of IT service management (ITSM) projects related to the service catalog:
Request fulfillment / requestable catalog for users

Entire organization service capability catalog

Service level management SLA improvements

Service orientation views for all process areas
Service catalogs are powerful building blocks within an IT organization. They can gather all of the necessary information to fulfill a request up front and kick off coordinated service processes on the back end. But, as helpful as a service catalog is within IT, it's not only limited to IT. It can be used to bring together service offerings that collaborate multiple departmental efforts. By bringing them into one place, a service catalog reduces time and money and increases efficiency, unifying departments within an organization.
Anthony Orr, ITSM best practice director at Samanage and ITIL 2011 author, recently hosted a webinar on this topic. To learn more, watch the full webinar on enterprise service management and the service catalog.
The following two tabs change content below.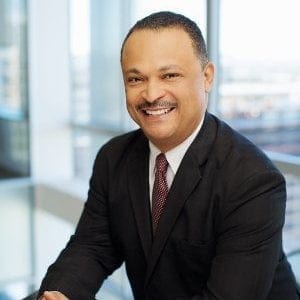 Anthony Orr
Anthony Orr has more than thirty years of experience working in various IT strategy, managerial, consulting, executive advisory, marketing, and technical positions. He is the ITSM best practice director at Samanage. Anthony is author of the ITIL v3 2011 publications and the ITIL MALC exam book, as well as a Sr. Examiner for the ITIL v2, v3 and Cyber-Resilience certification examinations. He has published numerous podcasts, videos, booklets, white papers and articles, including a white paper, Synergies between ITIL and DevOps, with AXELOS. Anthony has traveled to over 50 countries and lectured at universities around the world.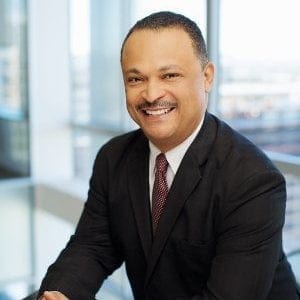 Latest posts by Anthony Orr (see all)