In today's opening keynote at CES 2021, Verizon Chairman and CEO Hans Vestberg declared 5G to be "the framework of the 21st century." The address brings to mind Miles' Law, an aphorism coined by Rufus Edward Miles, Jr. when he was chief of the labor and welfare branch of the US government's Bureau of the Budget.
As Mr. Miles wisely noted in the 1940s, "where you stand depends on where you sit."
Verizon and other carriers, as well as almost all smartphone makers, are very excited about 5G – not so much as a benefit to their customers, but as a revenue amplifier for themselves. Carriers may be offering 5G "for free," but they are getting new and extended customer contracts, and their smartphone partners are enjoying robust new sales and upgrades.
5G offers much promise to consumers and businesses alike. Higher network capacities, faster uploads and downloads, and greater security are benefits we can all use. But 5G is still very much a work in progress. Its availability is still limited, even where it's been deployed. And in many rural, sparsely populated, or isolated areas, there's not only no 5G. There's no 4G. Some consumers and businesses in such areas are still working with 2G technologies, which means intermittent connections and slow speeds, when they can get a connection at all.
In the US, the situation is even more convoluted. Without getting into too much detail, competing technologies and political machinations are slowing the rollout of 5G to a crawl in many of the areas that want and need it most. And carriers that try to serve those underserved areas now face the prospect of spending lots of money and time replacing perfectly functioning transmission equipment and vendor support personnel, because they come from companies headquartered in China. The US government has launched a fund intended to help pay for these "rip and replace" efforts, but industry experts worry that actual costs will vastly outstrip government expectations.
On top of all of this, 5G connections often become far less impressive indoors, where most of us do most of our work, shopping, gaming, and social networking.
So, what's a business to do?
Fortunately, other technologies are poised to help, at least a little. Among the most promising in the short term is Wi-Fi 6E, the latest version of the industry standard for Wi-Fi networks. The Wi-Fi Alliance has announced a Wi-Fi 6E certification program, which will help ensure interoperability among multiple vendors' compatible offerings. The US, the United Kingdom (UK), Europe, Chile, South Korea, and the United Arab Emirates (UAE) have all agreed to make 6-gigahertz (6GHz) spectrum available. Other countries are moving quickly to do the same.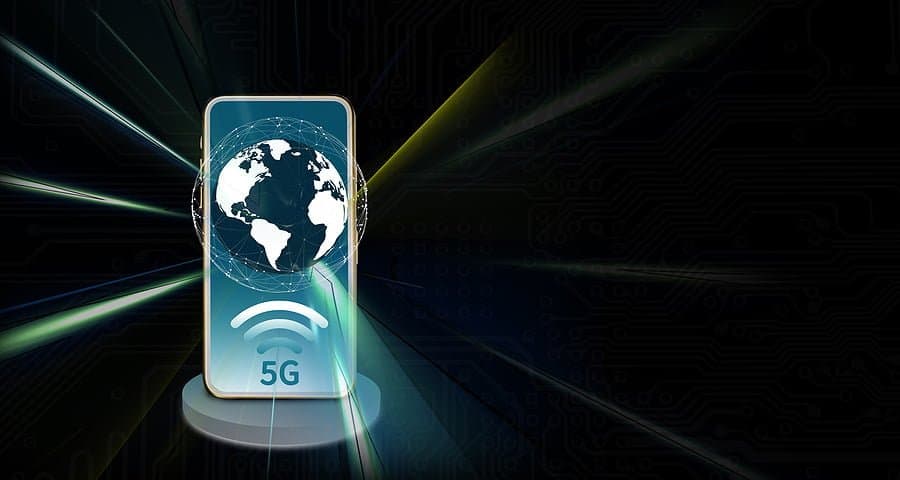 Like 5G, Wi-Fi 6E promises more capacity, faster speeds, and more security. Even better, availability of spectrum and a trusted, widely supported interoperability certification process means compatible services and products will be widely available soon. In fact, Linksys announced what it said is the world's first mesh router compliant with the Wi-Fi 6E standard at this very same CES. Even before the event, the company was named a CES 2021 Innovation Awards Honoree for its AXE8400 Wi-Fi 6E System.
Meanwhile, work proceeds apace on 6G network technologies, which promise to offer even more impressive features than 5G is promising today. But who knows when services and products that take advantage of those features might become available?
If you're in business, you can't ignore 5G, whether your business, your partners, or your customers can get it now or not. But don't let the 5G hype distract you from your primary goals – to do more business better and to take more and better care of your customers and partners. Wi-Fi 6E may do your business, customers, and partners more benefit sooner.