The smart cities market will be worth almost $1 trillion by 2025. This growth is primarily fuelled by the rising urban population, the demand for public safety, and the increase in smart city government initiatives. Smart city companies leverage technology solutions to solve the problems caused by urbanization. According to the UN Department of Economic and Social Affairs (UN DESA), the urban population will balloon to 68% by 2050. The demand for sustainable infrastructure due to the rising population and urbanization is a key growth driver. Governments worldwide have smart city initiatives to tackle these problems across domains such as safety, mobility, energy management, and much more. Additionally, traffic congestion and greenhouse gas emissions drive the uptake of efficient energy management applications and intelligent mobility.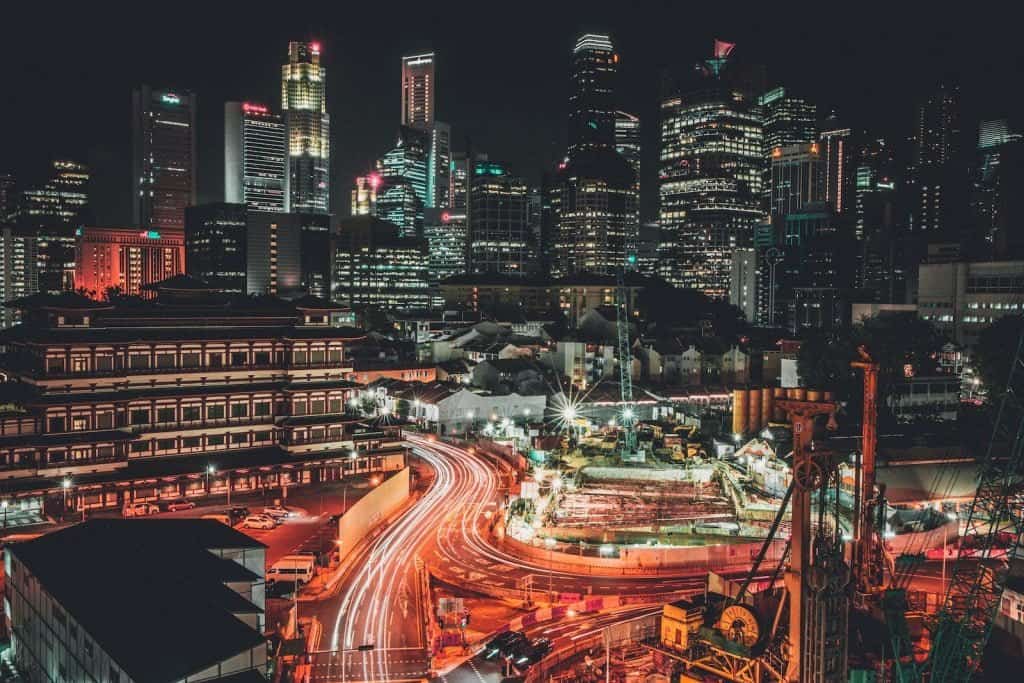 Smart City Building Blocks
Smart cities have some essential building blocks. These are the technological infrastructure that runs the city and includes technologies such as The Internet of Things (IoT), big data, artificial intelligence and machine learning, cloud computing, and cognitive computing.
In addition to the technology, smart cities need a development framework. Successful smart city project execution is increasingly driven using Public-Private Partnership (PPP) vehicles due to the high costs involved and the technical expertise needed. In this model, the national or local government gets into a partnership with private smart city companies. PPPs come in various forms, some of the main one's include:
BOO(build-own-operate): In this model, smart city companies own and operate some city facility or structure with some level of assistance from the government. The government does not provide direct funding but offers financial incentives such as zero-rating equipment and goods or giving the company a tax-exempt status. The smart city development companies own and operate the facilities independently.
BOT (Build–operate–transfer): In the BOT model, smart city companies receive a government concession to finance, design, construct, own, and operate infrastructure or facilities. This way, smart city project companies recover their investment, running, and maintenance expenses.
BOOT (Build–Own–Operate–Transfer): In this model, smart city infrastructure companies build and own the smart city facility or infrastructure for the contract duration, with the primary aim of recovering construction costs once operations. Once the contract ends, the facility ownership transfers back to the city administration.
Design-Build: In this model, the smart city contract is awarded to smart city consulting companies to design and build a smart city facility or infrastructure.
O & M (Operation & Maintenance): In O&M contracts, smart city solutions companies operate and maintain the smart city asset for the public partner, generally to an agreed service level with specific obligations. For example, a smart street lighting network's operation and maintenance can be subcontracted to specialist smart city lighting companies.
Who Made the List
Smart city technology companies invest significantly in Research and Development projects in new technologies for connected infrastructure in smart cities. Below are five top smart city companies with substantial research and development investments in developing smart cities globally.
Smart City Company 1. Cisco Systems
Cisco Systems, Inc. is an American multinational technology conglomerate incorporated in Delaware and with offices in San Jose, California. It designs, builds, and sells telecommunications equipment, networking hardware, software, and other advanced technology services and products. It has several acquired subsidiaries, such as Jabber, OpenDNS, Jasper, and Webex. It specializes in specific smart cities technology markets, such as the Internet of Things (IoT), energy management, and domain security.
Cisco offers pre-packaged starter solutions priced to include everything a city needs to transform into a smart city. Each package consists of all required Cisco products and services and access to Cisco Kinetic for Cities data management platform.
There are numerous examples of cities that have benefitted from Cisco's solutions. One example is Gurugram in India. The Gurugram Metropolitan Development Authority (GMDA) needed a solution to enhance residents' safety and security, increase the Integrated Command and Control Center (ICCC) 's effectiveness during the pandemic, optimize public infrastructure, track citizen movement, and eliminate social distancing violations. After using Cisco's smart city solutions, GMDA achieved all its objectives and now tracks everything on a unified city surveillance dashboard.
In New Orleans, Louisiana, the city turned to Cisco's smart city IoT companies solutions. Using integrated Service Routers designed for outdoor environments, the New Orleans Police department and other city services have improved public safety.
Unfortunately, the pandemic has forced Cisco to halt the Kinetic for Cities program due to constrained public budgets. However, the company remains committed to helping develop inclusive, sustainable, and secure cities.
Smart City Company 2. IBM Corporation
Founded in 1911 in New York, this American multinational technology company manufactures and sells computer software, hardware, and middleware and provides hosting services. IBM also offers consulting services in several domain areas running the gamut, from mainframe computers to nanotechnology. They are also a major research company and holds the patents to some of the world's greatest inventions such as the Automated Teller Machine (ATM), dynamic random-access memory (DRAM), SQL programming language, the hard disk drive, relational database, floppy disk, magnetic stripe card and many more.
IBM Intelligent Operations Center for Smarter Cities provides cities with the IT foundation they need to take advantage of your valuable data—without burdening already fatigued employees. Data is shared across various departments and agencies within the city's jurisdiction. This data is then used to coordinate resources for streamlined responses and solve resident requests such as power outages, traffic signal timing, and water pressure. This smart system also helps cities anticipate needs and solve them proactively, thus minimizing the public's disruptions.
One city using this system to great effect is Rio De Janeiro in Brazil. While known for its stunning beauty, rich culture, and active lifestyles, it is burdened by aging infrastructure, crime, and natural disasters. In preparations to host the 2014 Soccer Worldcup and the 2016 Olympics, the city turned to IBM to create a smarter city to improve emergency response, services for its citizens, and traffic. IBM was able to integrate more than 30 city agencies into one command center. Data is gathered from sectors across the city, making it easy for officials to quickly monitor and respond to issues. Sensors and video feeds create real-time maps and graphs to predict problems and counteract them. Weather monitoring gives city officials the ability to anticipate floods and mudslides, alert the public and send emergency support. The result is a visionary city equipped to react, predict and plan for current and future events.
Smart City Company 3. Siemens AG
Siemens is the biggest industrial manufacturing company in Europe. It has five principal divisions, Industry, Energy, Healthcare, and Infrastructure, and Cities.
The company has several smart city solutions. One example is the MindSphere Application Centers, a leading industrial IoT-as-a-service solution. The solution uses advanced analytics and Artificial intelligence with data from connected products, plants, and systems, to power solutions from the edge to the cloud to deploy new business models, create better quality products and optimize operations. In essence, this tool allows city officials to build and integrate custom IoT applications quickly.
Smart City Company 4. Huawei
This Chinese conglomerate is the largest telecommunications equipment manufacturer globally and the second-largest smartphone manufacturer in the world. Huawei has built over 160 Smart Cities in over 100 territories and is one of the few smart city companies to offer a complete ICT solution to integrate the physical and digital worlds.
Its Intelligent Operation Center Solution allows city officials to monitor city operations in real-time, with lower costs on an open, flexible platform.
Smart City Company 5. Microsoft
Microsoft is no stranger to the technology scene. Over the last few years, the company has helped city officials deliver programs and services in a secure, compliant way and protect citizens' privacy.
One example of Microsoft's smart city solutions in action in Taipei in Taiwan – the city of Taipei needed to provide its increasing population with services like street lights. They also wanted to minimize city expenses and improve citizens' safety. Microsoft, through its partners, was able to create an IoT solution that connects over 150,000 Taipei street lights. The Lighting Control System allows predictive and preventive maintenance and optimizes the lights' time for maximum safety.
Final Thoughts
The future of every modern urbanized city is The smart city concept. Every smart city is unique in terms of characteristics and features, in addition to different business opportunities. Smart city companies in this industry will collaborate and unite to offer 'smart' capabilities and converge with different ecosystem participants. This trend will create multiple growth opportunities in many industries.