Your business depends on your sales, and your sales greatly depend on your customer service. The relationships you form with customers can make or break your business, no matter the quality of your products or services.
Utilizing a CRM tool is one of the smartest steps you can take to forge strong customer relationships and boost your sales. But how exactly will mapping your CRM to your sales process help your business become more profitable? Let's find out.
Boosting the Performance of Your Sales
The most obvious reason for connecting your CRM to sales is to increase your sales. How can CRM help you do that?
A customer relationship management system is your central hub of all customer interactions. It keeps a history of every interaction people have had with your brand – web pages visited, products clicked, previous purchases, live chat conversations, emails, phone calls, social media interactions, support tickets, etc.
Having all that information at your disposal means getting to know your target customers better. It means personalizing your customer interactions to boost engagement, conversion, and retention.
It also means identifying quality leads that convert. You can avoid wasting time chasing contacts who don't answer your calls or reply to your emails. That way, you shorten the sales cycle.
CRM also helps you pinpoint upsell opportunities and repeat customers.
While all of this is quite important, the best part of mapping your CRM to sales is that it makes room for marketing too.
The Marriage of Sales and Marketing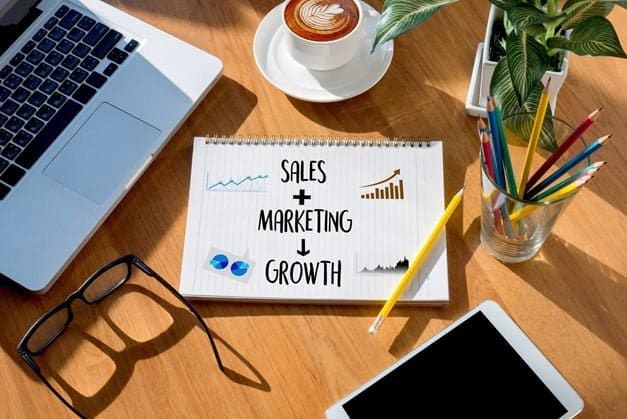 Sales and marketing teams are often at war when they should live in a happy, loving marriage.
The two can't function properly without one another.
If your marketers don't have a clear picture of your customers' needs, they can't convey the right message when promoting your offerings. Hence, they can't generate the right leads and do it at the right time.
If your sales reps try to close deals with unqualified leads (due to ineffective marketing), you will lose a lot of time and money.
A CRM can help you put marketing and sales in cohesion. It can help align all their efforts to laser-target your ideal customers and boost acquisition and retention.
That's because both teams would have instant access to a complete record of customer interactions from various channels and customer support tools. They wouldn't waste time sifting through written notes or data from disconnected systems. A CRM would streamline the entire workflow, leading to successful sales.
Improving Customer Service
When adopting a CRM, many businesses do it to track interactions, set up reminders, and schedule tasks to streamline their sales pipeline and boost revenue.
Those are all good reasons for utilizing CRM software, which does provide those benefits and more.
But the key capability of every CRM is customer relationship management. It's right there in the name.
By improving relationships and experiences, you can actually provide high-quality customer service. That's one of the most vital things that can set you apart from the competition.
Let's say a customer complains about a product and requires a replacement. You can instantly make a record in your CRM, notifying the logistics to replace the batch and send a replacement, and the finance team to calculate the costs.
Just like sales and marketing, the marriage of customer software and CRM can bring lots of benefits to your business.
You can reroute calls and emails to appropriate departments, nurture leads and customers, customize newsletters and proposals, and much more.
You can integrate your CRM to a wealth of customer support tools, such as live chat, knowledge base software, help desk software, and many others.
Empowering Your Field Sales Team With Your CRM
Imagine a field sales rep closes a deal, only to find out later that the product is out of stock, and the client would have to wait longer for the delivery.
With a CRM, they can check inventory, prices, and credit limits of potential clients, provide instant quotes while offering proposals, and process approvals on the spot.
They don't need to call the back office or schedule follow-up meetings with clients. Not only can they save time and money this way, but they can also close more deals.
Accurately Forecasting Sales Trends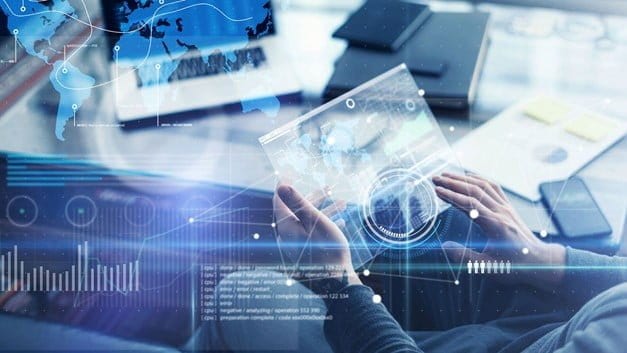 By looking at your pipeline of potential leads (given all the historical records and interactions in your CRM database), you can predict future sales trends and demands with greater accuracy.
They can gain invaluable insights from real-time data, thus fine-tuning sales strategies to seize the right opportunities at the right time.
Your sales managers can improve their decision-making and better allocate resources.
Again, your marketing team can also yield better results, as they would be able to employ the right tactics to attract quality leads.
Using Your CRM to Strengthen Your Data Security
Last but not least, implementing CRM into your sales process will help you better protect corporate and customer data.
Instead of monitoring disconnected systems for a potential data breach, you can keep tabs on a single platform. Whether it's business capital, sales reports, contacts, HR, receipts, contracts, or any other confidential data, you can manage it from one centralized place.
You can also authorize access for a handful of employees, making sure only the most essential stakeholders can access sensitive data.
But it would be best if you also protected your CRM to safeguard the data it stores, so make sure you enforce strong passwords and implement other cybersecurity best practices.
Having a reliable CRM tool at your disposal can bring some incredible benefits to your organization. As you can see, it can streamline your sales and other processes, and improve your data security. Integrating customer software and CRM into your sales is a must for capturing and converting more qualified leads.
There's no one-size-fits-all CRM, so make sure you define your goals and objectives before choosing one. Find a reliable provider who offers a scalable CRM with cloud and mobile functionalities and plenty of third-party integrations.
Summary:
Benefits of Mapping Your CRM to Your Sales Process
Utilizing a CRM tool is one of the smartest steps you can take to forge strong customer relationships and boost your sales. But how exactly will mapping your CRM to your sales process help your business become more profitable? Let's find out. 5 benefits: 1. Boosting the Performance of Your Sales With A CRM. 2. The Marriage of Sales and Marketing. 3. Improving Customer Service With Your CRM. 4. Accurately Forecasting Sales Trends. 5. Strengthening Your Data Security