Six mistakes that you tend to make when working remotely
Has remote working been stressing you out? Why is working from home that hard for you? The transition to remote working comes with its own set of adjustments and challenges. Discover six handy tips and a few avoidable mistakes that can eliminate your remote working conundrums and help you thrive.
With no hassles of commuting and no nosy colleagues, a work-from-home environment may seem like the perfect scenario. The reality, however, is quite different. Transitioning from the office to a home working environment can be a real challenge.
This article lists out six challenges of remote working and the ways to tackle them. While your first few days might be tough, making the following lifestyle changes can make your work-from-home experience successful and productive.
Mistakes you make while working remotely and the ways to avoid it
Failure to set up a home office
People often make the mistake of overlooking the necessity of creating an office space when they work from home. A home office will make your remote working experience far more comfortable, regardless of how small it is. You can make your home office space work-ready with many product and design hacks. Here are some tips to help you set up a home office:
Invest in a desk designed specifically for office use. Avoid clutters over it and ensure that the items you require for office work are the only ones placed nearby.
Get a height-adjustable standing desk if you prefer to stand rather than sit. Standing desks would reduce the time you spend sitting.
Purchase ergonomic home office furniture. Having comfortable furniture can help alleviate the common health issues associated with prolonged sitting and working. Here are some furniture recommendations that will help prevent neck, back, and hand pain.
➤ Buy a swivel chair for your home office to keep your feet well grounded and your back straight. These chairs will help to support your backs.
➤ Purchase an external keyboard if you use laptop stands. Laptop stands can prevent neck strain and keep your vision straight.
➤ Use an ergonomic mouse to prevent hand cramps.
➤ For those who cannot afford a standing desk, a mini desk riser would be an excellent alternative.
Working amid distractions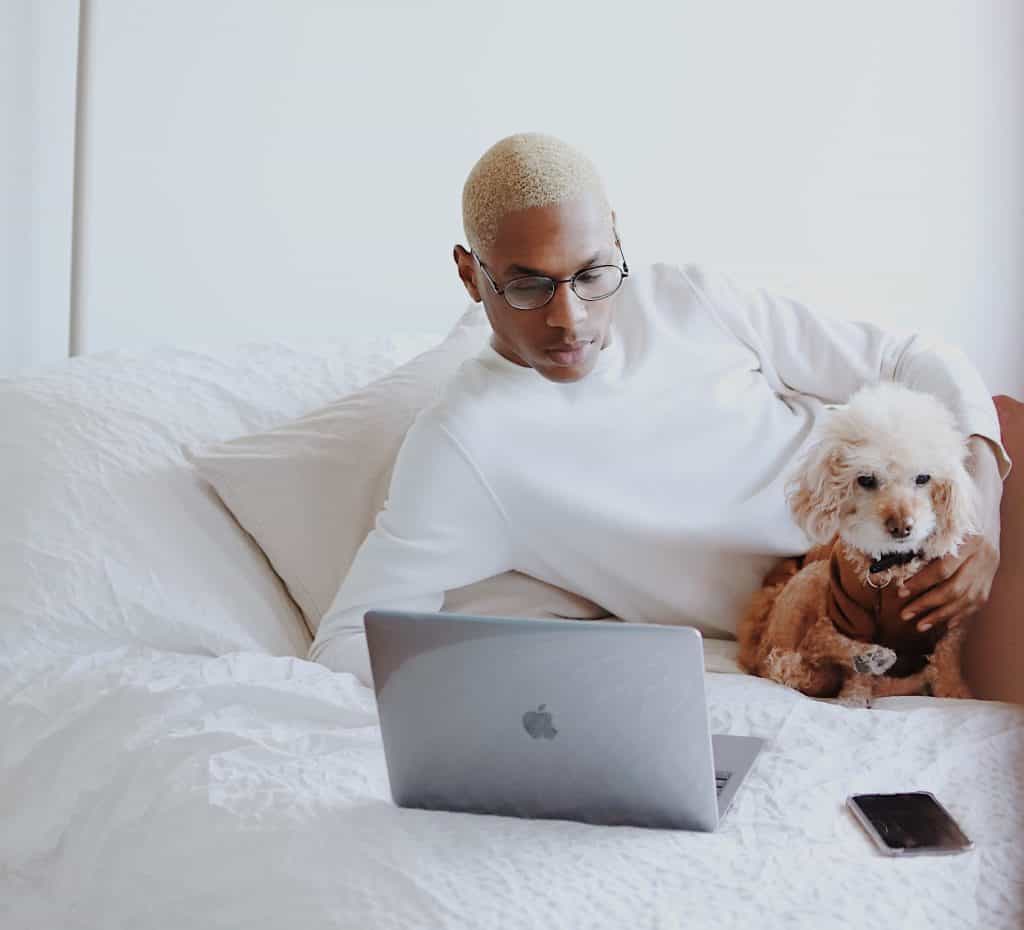 A huge advantage of working from home is the convenience and comfort it provides. Being in the comfort zone often makes us crave leisurely activities. There may be some who prefer to work with television or background music playing. They may claim that these comforts let them be more productive.
But, the truth is that watching TV or listening to music will not make you more productive. Distractions can hinder productivity. Listed below are a few tips for keeping your home office distraction-free.
Keep unwanted background noise at bay by using noise-cancelling headphones.
Place your desk facing a wall. The less space you look at, the fewer distractions you have.
Share meeting schedules and important work information with your roommate if you share a room with them. This will reduce interference.
Inform your family members of your work routine, and request them to avoid entering the room during work hours.
Stop scrolling through your phone every few minutes.
If you think music or small distractions can inspire you to work, play some soft music that does not distract your work.
Failure in limiting your working hours
It is natural to wonder whether your colleague is effective or whether they can deliver on time and vice-versa. However, this does not mean that you or your colleague need to be available all the time or work more than normal. Instead, you need to learn to set time limits when working from home. The following tips will help you avoid burnout when you work from home:
Establish a routine schedule and set your deadlines.
Monitor your employee's performance using tools like remote employee monitoring software
Build trust by making a quick talk with your superior over the phone or a message on messenger at the end of the day. Outlining your day's activities to your colleague.
Mute your messenger when you are not at work and reply to your emails only during work hours.
Trust your employees and believe that they will deliver the work on time.
Lack of socialization
Do you miss those chit-chat sessions over coffee with your colleagues? Is remote working affecting your enthusiasm to do things actively? You are not alone. Remote working can trigger that eerie sense of loneliness in many. The best way to overcome the isolated feeling is to improve your networking skills and become socially active.
The physical distance between you and your colleagues makes effective communication even more important in a remote working environment. It will help if you put in an extra effort to build rapport with your colleagues to avoid feeling isolated and be included in the team. Here are a few effective ways to improve your networking:
Remote design sprinting: This intensive five-day team collaboration activity is ideal for bringing together remote employees to brainstorm new ideas. It can reduce the growing gaps between colleagues who are working in isolation.
Happy hours: Planning online clubs, virtual parties, celebrations, and events can help you break the monotony of working remotely.
Call a dear one: Call your colleagues once or twice a week to check on their work and well-being.
Missing etiquette during team communication
It is imperative to set clear etiquette guidelines as teams stay connected through communication apps like Zoom or Teamviewer during their remote working hours. By following these guidelines, you can minimize embarrassment during team gatherings.
Use mute/ unmute buttons effectively. It is a good practice to mute your mic button while you are sneezing or coughing.
Pause your video buttons when you go for quick breaks
Pay attention to the mute/unmute mic buttons during video calls to avoid confusion and delays.
Always have a backup plan
A constant power outage or network issue can disrupt your work. Even though you cannot avoid these lapses, it is a good idea to have a backup plan to deal with them.
Invest in a mobile router to solve network issues.
Keep an extra pair of headphones with you
Install an electrical backup system, if you experience power outages frequently.
Final thoughts
Despite multiple efforts to make remote work exciting, depression and burnout are common. Positive thinking is the only way to break through these mental blocks. There are many benefits to working from home. Make sure you avoid the mistakes listed above and encourage yourself to learn new positive aspects every day.