Top Blockchain Companies: An Overview – Blockchain is an emerging technology that verifies digital transactions. It operates as a peer-to-peer computer network whose nodes (the individual computers participating in the network) can generate a series of records or data blocks, linked in chronological order and encrypted. Each block in the chain is intrinsically linked with the one preceding it, and each transaction taking place in the network must be verified by a majority consensus. With these verification protocols and cryptographic protections in place, the data inside a blockchain is secure, decentralized, and "immutable" or impossible to modify. 
Though initially conceived as the underlying technology powering cryptocurrency systems like Bitcoin and Ethereum, blockchain has applications that span many industries and verticals. Companies using blockchain operate in finance, healthcare, supply chain logistics, and utilities. But with the specialist talent and infrastructure required for successful implementation, these organizations often turn to external partners — blockchain companies providing the tools, skills, and services needed to align the technology with various use cases and industry scenarios.
In this article, we'll be looking at some of the world's top blockchain companies, including some of the brightest and best blockchain companies in the development sphere, public blockchain companies, blockchain technology companies, and some of the best blockchain companies to invest in.
What is a Blockchain Company?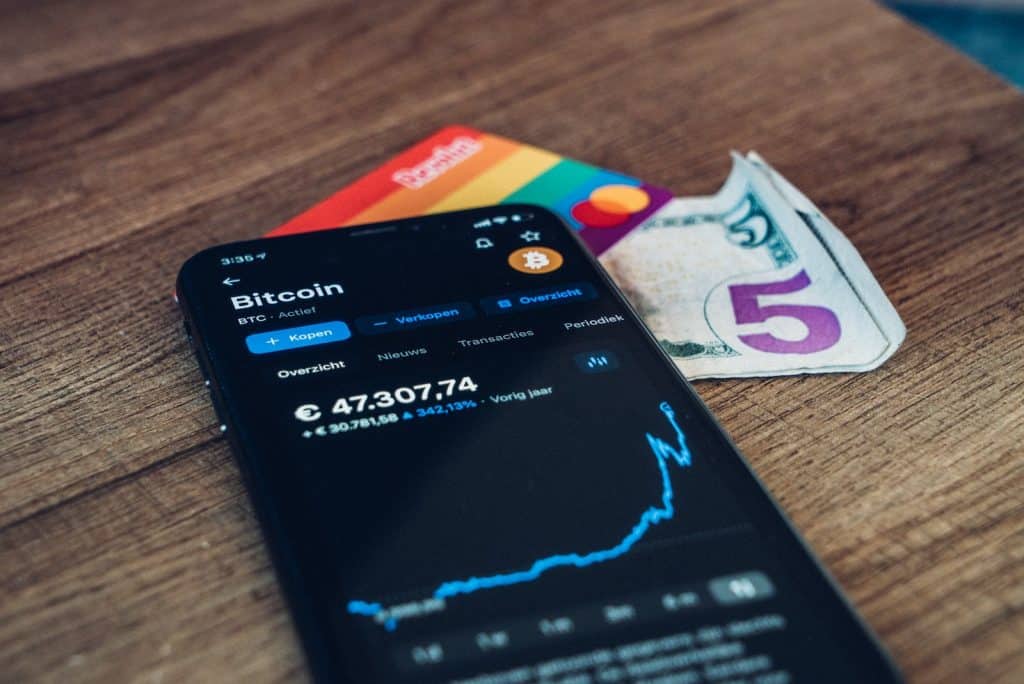 Initially, people associated blockchain companies with the organizations responsible for conducting transactions in various cryptocurrencies. But as we have seen, with the evolution of the market and the underlying technology, blockchain has expanded its reach to other sectors. So now we may define a blockchain company as an organization that helps businesses build a cryptographic ledger that can transform their business operations, digitize assets, and bring transparency to their ecosystems.
Within this remit, organizations may specialize in one or more aspects of the blockchain ecosystem. So some companies may be technology providers, developers, or facilitators and enablers of blockchain.
Top Blockchain Companies in Development
Blockchain development professionals are usually skilled as software programmers and have knowledge of data structures and architectures and leading blockchain tools such as Ethereum and Hyper Ledger. There are several factors to consider when selecting a blockchain development company, including:
List of completed projects: The number, quality, and variety of blockchain projects listed on their web site and company profile will indicate their level of dedication and their relevance to your use case.
Adequate team size: Generally, the larger their team, the more development power and flexibility they have.
Years in business: Startup companies have a higher risk of going bankrupt, so the longer they've been on the market, the better.
Online presence: A regular and active presence on social media and corporate blogs is a good sign.
Positive reviews and testimonials: Favorable feedback on reputable portals is an indication that the company delivers high quality and treats its clients well.
The current list of blockchain companies in the development arena that are generating positive buzz includes:
ArcTouch
Founded in 2008 and with offices in San Francisco, New York, and Brazil, ArcTouch is an award-winning app design and development company. Through blockchain decentralized apps and ledger technology, the company helps businesses with blockchain strategy, architecture, design, and developing working proof-of-concept (PoC) decentralized applications for leading blockchain platforms including Ethereum, Stellar, and Hyperledger. Walmart, Audi, 3M, Levi's, CBS, Guess, Salesforce, EmployBridge, Hawaiian Airlines, and HP employ their services.
Bitfury
With offices in San Francisco, Seattle, Washington, DC; Dubai, United Arab Emirates, Hong Kong, China, Tokyo, Japan, Seoul, Korea, Moscow, Russia, London, United Kingdom, and Amsterdam in the Netherlands, Bitfury was formed in 2012 and is the leading full-service blockchain development company in the Blockchain ecosystem, and one of its largest private infrastructure providers. Bitfury develops and delivers both software and hardware solutions for businesses, governments, organizations, and individuals. Discretion is a key factor in many of the company's projects, and Bitfury does not reveal its major clients.
ConsenSys
ConsenSys was established in 2015 and is a venture production studio and blockchain development services provider focused on building and scaling tools, disruptive startups, core integration components, business to consumer (B2C) DApps, and enterprise software products powered by decentralized technology. The company has offices in New York, Washington DC, Los Angeles, Raleigh, Boulder, Toronto, Waterloo, London, Singapore, and Tel Aviv, and counts P&G, Microsoft, WWF, and Unionbank among its major clients.
IBM iX
The IT giant's blockchain development division, IBM iX was founded in 2009 and ran a blockchain development center with a wide partner network of peers and vendors. Its focus is on blockchain solutions in food supply, financial technology (FinTech), supply chain, governance, and other industries, where it provides innovative and progressive ideas through the use of IBM Design Thinking. IBM iX has offices in Montreal, Toronto, Atlanta, Cambridge, Chicago, Columbus, New York, San Francisco, and Washington, DC. Major clients include KLM, Toronto Raptors, Wimbledon, Turkcell, Mercedes-Benz, Follett, Knorr, FOX Sports, and the Dubai Health Authority.
LeewayHertz
Founded in 2007, LeewayHertz is a custom software and blockchain development company for startups and enterprises. The company's portfolio includes Supply Chain, Identity, Utility Bill Generation, and many other blockchain-based projects, and LeewayHertz developers have experience working with various distributed ledger technologies, such as Hyperledger, Ethereum, R3Corda, and Hashgraph. With offices in San Francisco, Irvine, Lake Forest, Syosset, Toronto, Gurgaon, India, and Dubai in the United Arab Emirates, its major clients include the US Army, P&G, Pearson, Siemens, Hershey's, Budweiser, Nascar, and ESPN.
Top Blockchain Companies in India
Given its contribution to the IT industry over the years in skills and technology, it should come as no surprise that some of the biggest blockchain companies in the development sector have their origins in India. They include:
Codezeros
Established in 2015, Codezeros has its headquarters in Ahmedabad, India, with offices in Tallassee, AL, and Dubai, in the United Arab Emirates. The company undertakes development projects covering Initial Coin Offering (ICO), Custom Blockchain Development Services, Crypto Wallet & Cryptocurrency Development, and Blockchain Consulting. Industries covered include Finance, Healthcare, Politics, and Supply Chain Management, and among the Codezeros client base are Dove, Cryptex, Rewatt, and Authentic Heroes.
CryptoSoftwares
With its origins in Calicut, India, CryptoSoftwares by iOSS was founded in 2009 and is a leading blockchain and cryptocurrency development service provider. The company specializes in blockchain applications, ERC20 token, cryptocurrency and exchange platforms, and ICO, and works in various sectors, including healthcare and financial services. Its client base includes both startups and multinational corporations from around the globe.
Quest Global Technologies
Founded in 2013 and based in Indore, India, Quest Global Technologies is a software consulting firm working in blockchain. The company specializes in cryptocurrency development, Bitcoin app development, Altcoin, Hyperledger, Ethereum, ICO, and exchange software. Its team of 50 employees includes blockchain developers with expertise in POW, POS, DPOS, ERC20, EOS, and SHA256.
Synsoft Global
Also based in Indore, India, Synsoft Global is a blockchain software development company founded in 2009. The company utilizes blockchain technologies like Ethereum Smart Contracts, ERC20 Tokens, Stellar Blockchain, and Hyperledger Fabric, and also focuses on cryptocurrency wallets and ICO development. Major clients include Shell, Neo Mobile, XTV, QStamp, and Windpower India.
Top Blockchain Companies in Technology
Besides the considerations already described for assessing a blockchain development company, if you're looking to compare blockchain technology companies, you should also look at the types of technologies that the company works on and their level of expertise in business development. Some of the world's leading blockchain technology companies include the following:
Accubits
Based in Washington DC, Accubits is a blockchain technology company with an additional focus on artificial intelligence (AI) solutions. Blockchain technology solutions offered by Accubits include smart business contracts, automated lottery systems, customer loyalty and rewards systems, and real estate contract management systems. Company technicians work on Bigchain DB, Corda, Ethereum, Hyperledger, and Multichain platforms. Accubits was founded in 2012 and also maintains offices in Vienna, VA, USA, Kerala, India, and Dubai, in the United Arab Emirates.
Altoros
Founded in 2001 and with its headquarters at Sunnyvale, California, Altoros is a one-stop provider for those looking for private blockchain professional services and training to be delivered by a trusted service partner. In particular, the company helps organizations deploy private blockchain networks built on Hyperledger frameworks. Altoros also trains business and technical people to enable them to extract maximum value from the technology. The company caters to the finance sector, insurance, supply chain, healthcare, and other industries.
PixelPlex
Established in 2007 and with offices in New York City, Los Angeles, Seoul, South Korea, and Minsk, in Belarus, PixelPlex uses institutional frameworks to provide enterprise clients with blockchain solutions in FinTech, supply chain, insurance, automotive, logistics, manufacturing, healthcare, oil and gas, and other industries. The company employs over 80 blockchain developers and has delivered more than 50 blockchain projects. Intel, Oracle, Microsoft, BMW, Mercedes-Benz, and QTUM are among its major clients.
Sofocle Technologies
Established in 2016 and with headquarters in Mumbai, India, Sofocle Technologies focuses on building innovative blockchain-based enterprise solutions for businesses across different industry verticals — primarily Finance, Health, and Manufacturing. Besides its blockchain consulting and development services, Sofocle also offers robust solutions for addressing the pain points of supply chain financing (sofoCap), supply chain tracking (sofochain), and automated insurance claim settlement (sofoinsure).
Unicsoft
Founded in 2005 and with offices in Kiev, Ukraine, Edinburgh, Scotland, and Soquel, Calif, Unicsoft specializes in emerging technology, delivering software products powered by Blockchain and AI for enterprises and growing startups. Services provided include Pre-ICO & ICO Consulting, Blockchain Software Development: Supply Chain Management, Tokenization, Wallets, Smart Contracts, Cryptocurrency, Hyperledger, Big Data, Machine Learning, AI, Predictive Analytics, Web, and Mobile Development. The company's clients include Hoodifood, Executive Eye, Goforit, Security Dam, Intellica Group, Forte Web Properties, SOSsitter, SeniorDev, Kokoro, TestMax, Digbee, and NDCRx
Top Blockchain Companies Publicly Traded
When speaking of publicly traded blockchain companies, there are two main types of organizations involved: blockchain companies whose stocks are available to investors and publicly traded companies that use blockchain or distributed ledger technology in product or service delivery.
Among the latter category are organizations like:
Top Blockchain Companies: DocuSign
DocuSign (NASDAQ:DOCU) is the undisputed market leader in e-signature technology. The company actively uses blockchain technology in its business, allowing customers to record their agreements on the Ethereum blockchain.
Top Blockchain Companies: NVIDIA
NVIDIA (NASDAQ:NVDA) is the world's leading manufacturer of graphics processing units (GPUs), which are essential components in important technological areas such as artificial intelligence, autonomous vehicles, and gaming. GPUs are also key hardware components of cryptocurrency mining and blockchain transaction processing.
Top Blockchain Companies: Square
Square (NYSE:SQ) is a payment technology company with two main components to its business: a payment-processing ecosystem for small businesses and its Cash App person-to-person payment platform. Cash App also allows users to buy and sell bitcoin quickly and easily, and Square has its own team of bitcoin developers, known as Square Crypto.
If you're looking to invest in blockchain company stock, the following options are worth considering:
Top Blockchain Companies: Limelight Networks
Limelight Networks (NASDAQ:LLNW) is an American company that provides a content delivery network and value-added services that can help digital content owners improve streaming quality, download speeds, and advertising capabilities. The company has recently added new serverless computing capabilities to its service platform and expanded its content delivery capacity to support the increasing demand for online content.
Top Blockchain Companies: Northern Data
Formerly known as Northern Bitcoin, Northern Data is a bitcoin-mining establishment that runs exclusively on hydroelectric power. With its focus on sustainable mining through the use of 100 percent green technology, the company's data center is situated within a Norwegian mountain, where a nearby fjord helps to cool down its computers. The company recently announced a collaboration with Canaan (NASDAQ:CAN), one of the world's leading blockchain technology companies. The partners will work together in the areas of AI development, blockchain technology, and data center operations.
Top Blockchain Companies: Overstock.com
Founded in 1999 under the name Deals.com, Overstock.com (NASDAQ:OSTK) was one of the first US retailers to accept bitcoin. In 2018, the company introduced tZERO, a security token trading platform, which allows accredited investors to trade tokens through broker-dealer Dinosaur Financial Group. Overstock.com has also developed Medici Ventures, a subsidiary that invests in blockchain ventures in areas ranging from finance to agriculture.