By the end of 2020, global spending on Information Technology is expected to hit the$3.9 trillion mark. A significant portion of all that expenditure will be pushed into various software solutions. Indeed, it's hard to find an industry these days that can't benefit from some of the many software options available out there, including help desk ticketing software.
At the core of any well-run customer help desk system is reliable help desk software. It's often a top priority for both small to large-sized businesses. Although some solutions are ideal for large organizations while others are better suited for small-sized setups. For instance, help desk software like Freshdesk has social tie-ins that allow you to raise tickets from social media sites such as Facebook and Twitter. These social tie-ins can prove very important for those businesses that have a vast customer base.
What To Consider When Getting A Ticketing Software
So, how can you ensure you're getting the right ticketing software to best suit your needs? This friendly guide will help show you what you need to be looking for when getting ticketing software.
1. Cost of Software
Ticket software prices vary widely. Some ticketing software solutions come free, while others will need you to cough up a few hundred bucks or so. Some service providers will even make you pay monthly fees if you want to take advantage of all they have on offer.
The ideal help desk ticketing software tool is the one that comfortably fits within your budget. Once you know how much you want to spend, it's easier to understand what's within reach. If you're working with a limited budget, consider open-source ticketing options because most of these usually are free.
2. Data Security
Often, the ticketing systems you use will involve the back and forth transmission of client/customer data. This data typically includes extremely sensitive information that should be protected from outsiders at all costs. Some of this information will include things like passwords, addresses, names, etc.
This is why it's essential to make sure that the ticketing software you choose can be adequately secured. Consider some kind of encryption processes if the system you want is email-driven.
3. Email Template Personalization
When you are using email for your ticket submission, there's a high chance you'll probably be replying to these emails using auto-responses. Your agents can send out canned responses instead of manually typing replies.
Consider getting ticketing systems that give you the ability to personalize your email responses so that clients/customers feel like more than just another number. Making your customers know that you value their business is essential for customer loyalty.
4. Ease of Use
Any software you integrate into your business operations should be something the people using it find useful. A ticketing software that is overtly complex might end up negatively affecting your efficiency. Some of the software products you come across will be incredibly easy to use, while others, on the other hand, will be a bit more complicated.
Some tools will provide their users with a demonstration of how to use it. Most products will even have a trial period to help you get familiar with the system. Take full advantage of such options to help you determine the software solution that your staff will find most user-friendly.
5. Customer Support
Inevitably, there'll be a time you'll need the service provider themselves to help you solve a problem. That's why it's important to have 24-hour assistance. You need to be able to call someone that can help you out at any time.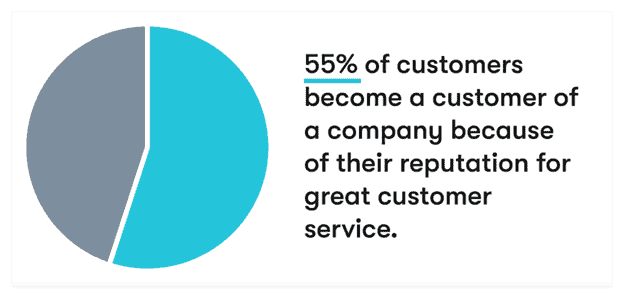 Does your service provider have a knowledgeable, friendly, dedicated, and well-trained team on hand all throughout? Can you reach this said team through email and phone when you need strategic guidance or when you've got a question? These are important questions you need to ask yourself before you make a final decision.
6. Multi-Channel Support Systems
Good helpdesk ticketing systems will give you the ability to handle all customer conversations on one common platform. Good software will allow for customer interactions and conversations over channels like social media, live chat, phone, and email to be managed in a centralized place.
Customers usually want their issues to be resolved seamlessly on platforms they use and understand. Omnichannel ticketing systems are designed to keep customer interactions going on whatever channel or platform without losing context.
7. Ticket Tags and Ticket Automation
Ticket tags allow you to easily organize your tickets. They can also help spot common and popular issues a lot quicker and are incredibly valuable within the ticketing process directly by automatically recommending certain Knowledge Base posts and articles depending on the assigned ticket tags.
Ticket automation, on the other hand, is something a help desk ticketing system absolutely must have, regardless of the industry. Automation can help you do many tasks, from routing tickets to specific users to reminding you that some responses are needed. This is an extremely powerful feature that any decent ticketing software should generally have.
8. Customizable Ticket Submission Forms
While this is something help desk ticketing systems don't have directly within them, picking a system that gives users the ability to customize fields in ticket forms is important for getting the data you need. This can eventually help drastically reduce speed ticket resolution time as well as the number of follow-up questions.
9. Ability To Integrate With Other Applications
A quality helpdesk ticketing system should also be able to integrate with other applications. While this doesn't solely determine how successful a help desk system is, it's still something you should be considering. That's because integrating your help desk ticketing system with other solutions like customer relationship management (CRM) software will empower your customer support team to have access to all customer interactions and insights from a single platform.
Wrapping Up
As far as choosing a ticketing software system is concerned, there's plenty you need to consider before getting one, as you can see. Since the stakes are high, you should never be afraid to ask all the questions you feel you need to ask. And with that, hopefully, you know now exactly what you need to consider before getting your very own help desk ticketing software. Use what's been highlighted above to guide you in the purchasing process. And always remember not to settle for less.