Project Chicken
From time to time, particularly at project management conferences, I tell a little story about when my father, in his late eighties, decided that he wanted to start keeping chickens. This was a couple of years after my mother died, shortly after their sixtieth wedding anniversary. He lived independently on the outskirts of the small village of Holton in Somerset, England. The property was situated on one of the many narrow lanes in that part of Southwest England, a couple of hundred meters from the nearest neighbours, and with a spectacular view over the Blackmore Vale. I helped out by shifting an old chicken hutch that a neighbour had kindly donated, and by building a fence. With all that in place, three chooks were acquired and he was in business.
What was the goal of Project Chicken?
The question that I shared with the conference audience at this point was, "What was the goal of Project Chicken?" I asked them to have a think about it and said that I'd get back to them at the end of my talk.
So as promised, after droning on for about half an hour about something tedious, I reminded those who were still awake about the poultry puzzle. The responses were usually "free eggs" and "money from selling them" but these were outputs rather than the outcomes that my father was after. The chickens contributed to two important things in my father's life.
Firstly, he always had to have some kind of project on the go. As a child I recall his interest in gardening, an aviary, painting and pottery. After his retirement, my parents moved from London to the countryside and he started a vineyard of a thousand vines, planted and tended by hand. A local wine maker transformed the produce into a light white wine. Mosaics and bread-making were other interests.
After the chickens, his last project was that of his demise. When he learnt that he was terminally ill, he spent quite some time thinking about death in general and his own in particular. At one time he was seriously considering having himself buried in the former vineyard, next to the house. We gently suggested that this might influence the marketability of the property and this was downsized to Project Memorial Apple Tree, which we bought together and I planted under his direction.
"Autonomy, master, and purpose"
Apart from bread-making, which he had down to a tee, he never really excelled at anything. My mother often said that she was grateful that he showed no interest in musical instruments.  Nevertheless, these projects were a source of great satisfaction. It's the mastery part of Daniel Pink's mantra "Autonomy, master, and purpose" – these being three factors that strongly influence performance and personal satisfaction. Mastery is about the pleasure that you get from learning to do things better and better. This was reflected in the message that my father left to be spoken at his memorial service: "I was just getting the hang of it when the music stopped".
The second reason that my father wanted chickens was a social one. Whenever he had a half a dozen eggs to spare, he'd trot off down the lane and give the eggs to one of his friends, having a chat and a cup of tea in the process.
As you can see from the video below, there was a lot involved in Project Chicken.

Know the true purpose of your project
The moral, of course, is to realize the importance of understanding the desired outcomes behind the project outputs. When you realize that Project Chicken was about occupational therapy and social contact, considerations such as cost and productivity take on a different meaning. Ask the client not only what he or she wants, but also what he or she wants to achieve.
The following two tabs change content below.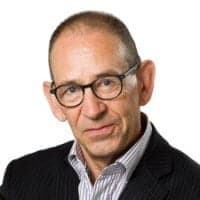 Mark Smalley, also known as The IT Paradigmologist, thinks, writes and speaks extensively about IT 'paradigms' – in other words our changing perspectives on IT. His current interests are the digital enterprise, IT operating models, value of IT, business-IT relationships, co-creation of value, multidisciplinary collaboration, working with complexity, and as the overarching theme, management of information systems in general. Mark is an IT Management Consultant at Smalley.IT and Ambassador at the ASL BiSL Foundation. Mark has spoken at 100+ events in 20+ countries.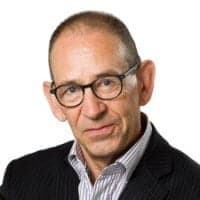 Latest posts by Mark Smalley (see all)