Big Data Software and Solutions have become essential to businesses. Discover why and learn which are best.
Information is the lifeblood of commerce in the digital era, but much of the information that organizations have to deal with is what's known as big data — typically vast volumes of structured information (the kind that can typically be managed in tables and spreadsheets), unstructured information such as images, text, or video, and data that streams in real-time. All of this data can be difficult and expensive to store and manage, to say nothing of the analysis of it that's required to reveal anything meaningful.
Not surprisingly then, there's now a thriving market in tools, software, and solutions for big data management and analysis. In this article, we'll be looking at some of the best that this ecosystem has to offer.
What makes the best Big Data software and solutions?
Big data is often generated by large, network-based systems and can exist in both standard and non-standard formats. Sources include information from social media, machine data, smartphones, tablets, video and voice recordings, and the continued preservation and logging of structured and unstructured data. Especially in the enormous volumes that characterize big data, this information is hard to store, investigate, or transform using conventional management tools.
Therefore, the best big data software will include facilities for collecting and interpreting information from a diverse range of sources and in multiple formats. It will ease the tasks of data storage (providing cleaning and transformation functionality if required) and provide tools for the comprehensive analysis of data and the comprehensible reporting and visualization of the results of that analysis.
The best big data tools are able to accomplish these tasks via a user interface that's intuitive and easy to navigate and comes with a shallow learning curve.
What Makes the Best BD Solution?
If limited to their own resources, organizations may typically have a hard time organizing and analyzing the enormous sets of structured and unstructured data available in their industry. Big data solutions are proprietary sets of tools and services that vendors offer as a comprehensive answer to the issues challenging organizations in their bid to collect, store, and analytically process big data in order to identify real-time business insights that relate to consumers, performance, profit, risk, productivity management, and business value.
Some typical big data solutions include:
Data Lakes: Massive repositories that enable organizations to store data in any format.
Big Data Infrastructure: Bespoke solutions for planning, building, procuring, and securing an on-premise platform or for hosting a big data infrastructure in the cloud.
Enterprise Data Warehouse: Optimization of the enterprise data management infrastructure to meet big data's mounting demands.
Visualization: Dashboards, graphical representations, and reports on both proprietary and open-source platforms for rapid and proactive decision-making.
What is a Big Data Platform?
A big data platform is an IT configuration that combines the features and capabilities of several big data applications and utilities within a single solution. Big data platforms are typically aimed at the enterprise market and enable organizations to develop, deploy, operate, and manage a big data infrastructure or environment.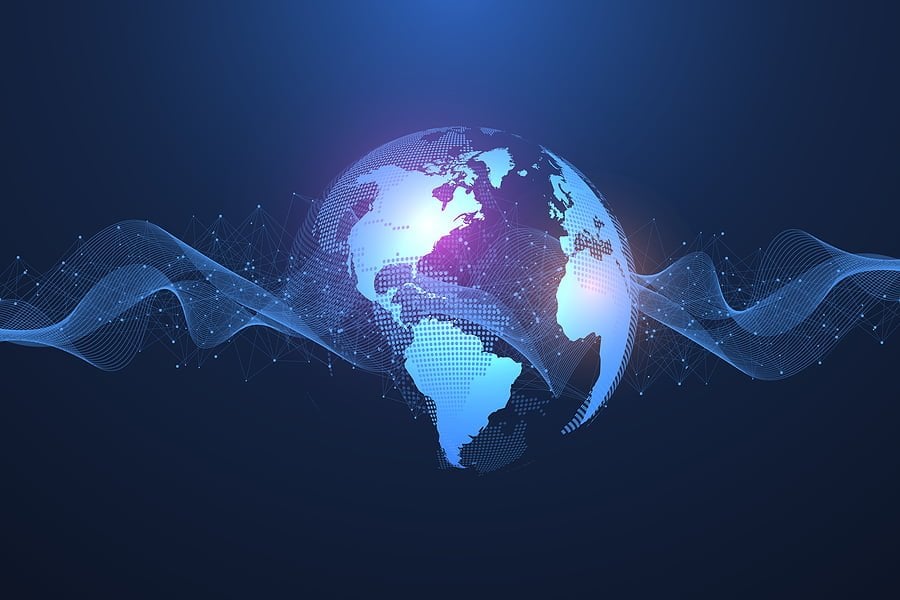 Storage, servers, database, data management, business intelligence (BI), and other big data management utilities make up a typical big data platform, which also offers support for custom development, querying, and integration with other systems. In this way, big data platforms reduce the complexity of having multiple vendors or solutions. For this reason, many of the best big data platform vendors make their solutions and services available via the cloud.
Where to find Big Data Software and Solutions
As we mentioned previously, there's a healthy market for big data software and solutions, with numerous web sites and hubs offering the latest reviews of tools, products, and solution providers.
Some of the leading big data applications and solutions include the following:
MariaDB SkySQL
MariaDB SkySQL is a fully managed cloud Database-as-a-Service that also supports transactional and analytical applications. The platform features integration with several industry-leading technologies. SkySQL uses Kubernetes for container orchestration, the ServiceNow workflow engine for inventory, configuration, and workflow management, the Prometheus free software for real-time monitoring and alerting, and the Grafana open-source analytics and visualization application for data visualization.
Big Data Software and Solutions: Microsoft HDInsight
With many applications of big data resident in the cloud, Microsoft's cloud service Azure offers HDInsight — a Spark and Hadoop service in the cloud. It's Standard, and Premium models provide an enterprise-scale cluster for organizations to run their big data workloads. It also offers a high-productivity platform for big data application developers and data scientists
MongoDB Atlas Data Lake, Atlas Search, and Realm
MongoDB's new data lake, search, and mobile database software offer solution providers and independent software vendors (ISVs) more opportunities to develop applications and solutions that draw on data wherever it resides.
MongoDB Atlas is a fully managed cloud Database-as-a-Service, and Atlas Data Lake uses the same MongoDB Query Language as the MongoDB database to run queries against data lakes, including long-running analytical queries. It has the ability to work with real-time transactional data. The Atlas Search engine integrates with the MongoDB Atlas cloud database via a consistent API (application programming interface) to provide search capabilities for applications developed for Atlas.
Big Data Software and Solutions: Power BI
Power BI is a Business Intelligence (BI) and data analytics platform that provides integration with over 100 on-premises and cloud-based data sources. The platform offers a range of products, including Power BI Desktop, Power BI Pro, Power BI Premium, Power BI Mobile, Power BI Report Server, and Power BI Embedded with support for multiple programming languages, including DAX, Power Query, SQL, R, and Python. Power BI currently has machine learning (ML), artificial intelligence (AI), big data, and stream analytics capabilities.
Talend
The Talend big data analytics software simplifies and automates big data integration, with a graphical wizard that generates native code. It also provides master data management (MDM) and data quality checking. Machine learning and natural language processing tools enhance this data quality assessment, enabling Talend to simplify ETL (Extract, Transform, Load) and ELT operations for big data. The software takes an Agile DevOps approach to speed up big data projects and accelerate time to value.
Xplenty
Xplenty is a cloud-based ETL (Extract, Transform, Load) solution that provides simple visualized data pipelines for automated data flows across various sources and destinations. Its transformation tools allow users to clean, normalize, and transform data while adhering to compliance best practices. The solution enables organizations to pull in data from any source with a Rest API and send information to databases, data warehouses, and the Salesforce marketing platform.