What are the top smart cities in the world?
The city of the future is smart. It is entirely interconnected, regulates traffic, saves energy, fights crime, and it does all this assisted by big data and the Internet of things. Over half of the world's population lives in cities, and this figure is steadily growing, resulting in tremendous challenges—more people, traffic, population, energy consumption, water usage, and waste. Smart cities in the world are expected to help cope with these issues.
Smart cities have been popping up worldwide over the two decades or so. This trend has led researchers and industry pundits to collect data and issue regular reports to track smart city growth globally. One of these reports is the IMD-SUTD Smart City Index Report.
About The IMD-SUTD Smart City Index Report
Founded in 1946 in Switzerland by business leaders, The Institute for Management Development (IMD) is a nonpartisan academic institution. Since its inception, the institution has trained and developed transformative business leaders. Its MBA and Executive MBA programs have continuously been feted as the best in Europe. IMD came up with the Smart City Index (SCI) Report in conjunction with the Singapore University of Technology and Design (SUTD). IMD issued its first report in 2019. In 2020, they issued a second report after surveying 109 cities to develop the 2020 Smart City Index.
Assessing Top Smart Cities
The IMD assesses the existing infrastructure of the cities, the technical provisions, and services available to the residents over five key areas, namely:
Health and safety
Mobility
Activities
Opportunities
Governance
The index assesses residents' perceptions of structures and technology applications available to them in their city. The 2020 edition of the SCI ranks 109 cities globally. It captures the perceptions of 120 residents in each city and computes each city's final score using the past two years of the survey's perceptions. There are two pillars for which residents' perceptions are solicited, the Structures pillar referring to the cities' existing infrastructure, and the Technology pillar describing the technological provisions and services available to the inhabitants.
Structures Pillar Components
Health and Safety
Basic sanitation meets the needs of the most impoverished areas.
Recycling services are satisfactory.
Public safety is not a problem.
Air pollution is not a problem.
Medical services provision is sufficient.
Finding housing with rent equal to 30% or less of a monthly salary is not a problem.
Mobility
Traffic congestion is not a problem.
Public transport is satisfactory.
Activities
Green spaces are satisfactory.
Cultural activities (shows, bars, and museums) are acceptable.
Opportunities (Work & School)
Employment finding services are readily available.
Most children have access to a good school.
Local institutions provide lifelong learning opportunities.
Businesses are creating new jobs.
Minorities feel welcome.
Governance
Information on local government decisions is easily accessible.
The corruption of city officials is not an issue of concern.
Residents contribute to the decision-making of local government.
Residents provide feedback on local government projects.
Technology Pillar Components
Health and Safety
A website or app allows residents .to give away unwanted items easily.
Free public wifi has improved access to city services.
CCTV cameras have made residents feel safer.
A website or app allows residents .to monitor air pollution effectively.
Arranging medical appointments online has improved access.
Mobility
Car-sharing Apps have reduced congestion.
Apps that direct you to an available parking space have reduced journey time.
Bicycle hiring has reduced congestion.
Online scheduling and ticket sales have made public transport easier to use.
The city provides information on traffic congestion through mobile phones.
Activities
Online purchasing of tickets to shows and museums has made it easier to attend
Opportunities (Work & School)
Online access to job listings has made it easier to find work.
IT skills are taught well in schools.
The city's online services have made it easier to start a new business.
The current internet speed and reliability meet connectivity needs.
Governance
Online public access to city finances has reduced corruption.
Online voting has increased participation.
An online platform where residents can propose ideas has improved city life.
Processing Identification Documents online has reduced waiting times.
(source: Smart City Index 2020)
Each pillar is then evaluated over the five key areas: health and safety, mobility, activities, opportunities, and governance. The UN Human Development Index (HDI) score of the country's economy is then used to distribute the cities into four groups. The IMD then assigns a rating scale (AAA to D). The scale is based on the city's perceptions-score compared to all other cities' scores in the same HDI group. The IMD presents the rankings in two formats, an overall ranking from 1 to 109 and a pillar rating.
The findings of 2020 shed interesting light on the contention that societies are transitioning towards more localized environments. This is likely because local policies increasingly matter at the expense of national policies. After all, cities in the same country have exposure to similar macroeconomic conditions. COVID-19 has shown us that technology can make cities flourish and prosper even in times of severe humanitarian crisis. The SCI is the pioneering index that aims to be a reference and tool for building inclusive and dynamic cities.
In the 2020 Smart City Index, Singapore, Helsinki, and Zurich were ranked as the smart cities in the world. The only smart city in the US to make the top ten list was New York in the tenth position.
Below we examine the top 3 smart cities in the world and consider why they are ranked the smartest.
Top Smart Cities #1 – Singapore
Singapore is a city-state with a population of 5.6 million. It is one of the world's most developed areas with a high HDI score. The city also scores highly on Life expectancy at Birth, Expected years of schooling, and Mean years of education. It has a high gross national income per capita of over $80,000.
Singapore's path to smart city status began over a decade ago but was structured in 2014 with the launch of Smart Nation, a strategic government framework to build a world-class city powered by digital innovation.
In the 2020 SCI report, residents' perceptions for both pillars were very high, and a second year in a row that the city has topped the ranking.
Top Smart Cities #2 – Helsinki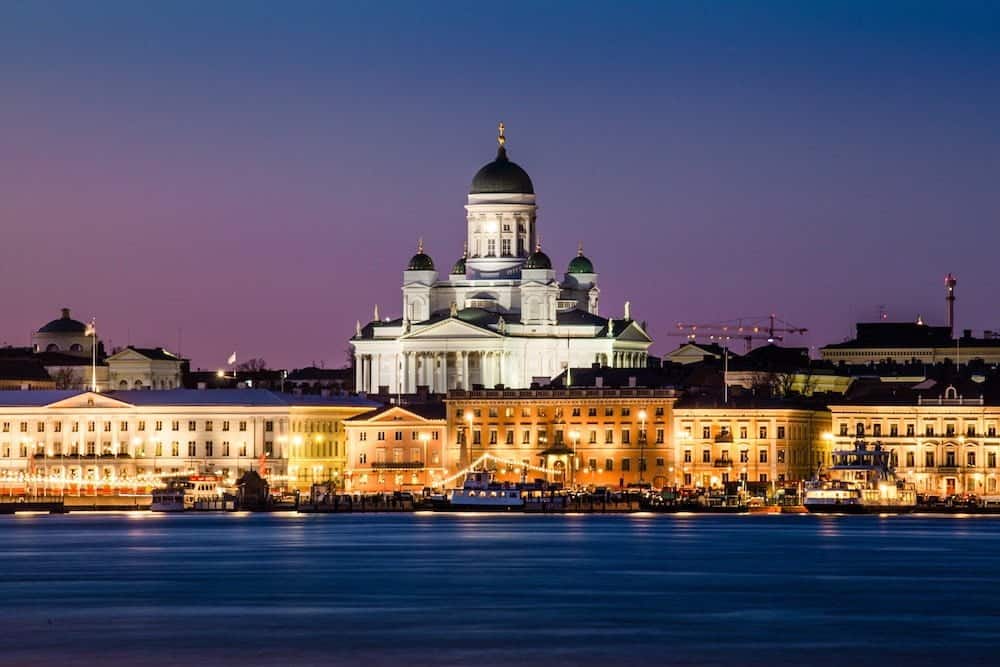 Helsinki has a population of just 1.2 million people, a high HDI score, and a gross national income per capita of over $40,000. It also has a very well-educated population with 19 years of expected schooling and an average of 12 schooling years.
The 2020 SCI ranking represented a significant improvement from an eighth-place ranking in 2019 of top smart cities of the world. The policy to break down innovation silos and merging city units charged with innovation and strategy is credited for this massive improvement. Helsinki also trains its key officials and staff on artificial intelligence and other smart city technologies and their opportunities. This training has allowed the city to quickly adapt its strategy to address residents' needs and demands as new technology comes online. In addition to the SCI Index, the city has also topped many other smart cities in the world reports, such as Best Digital Mobility Services, Best in Smart Tourism, and Best Smart Neighborhood.
Top Smart Cities #3 – Zurich
Zurich has a population of 1.25 million people. Like the top two cities, it also has a high life expectancy at birth of over 80 years. It has a highly educated population with 16 expected years of education and an average of 13 years of schooling. The city also has a high gross national income per capita of $60,000.
As with other top smart cities in the world, Zurich has a structured framework to promote innovation and position the city as a smart city.
The city was the smartest city in the world in the 2019 SCI report and dropped one place in the 2020 edition.