The need for FinTech consulting firms is apparent when you consider the following.
In the finance sector, technological advances are putting the emphasis on convenience and customer experience in banking and payments, while reducing costs and streamlining processes for financial institutions. For these organizations, financial technology is opening up new possibilities while creating new markets and fresh avenues of competition. At the same time, innovations such as peer-to-peer payment technology and blockchain are continuing to disrupt infrastructure, operations, and business models.
Given the complex landscape that financial institutions must now navigate, it's little wonder that an entire strand of FinTech advisory and financial technology consulting services has emerged. In this article, we'll be looking at some of the organizations in the sector and the advice and services that they offer.
FinTech Advisory Services
In addition to being one of the top FinTech Consulting Firms, Deloitte is the leading advisor to the financial services industry and an active member of the startup ecosystem. The company draws from its global network and powerful startup scouting programs to introduce clients to the best that the worldwide FinTech ecosystem has to offer.
Deloitte provides a number of immersion programs to help finance executives develop and refine their strategies in response to FinTech disruption and innovation. The company runs a mediation program called The Grid, which enables institutions to connect and collaborate with the FinTech startup and scale-up ecosystem and its disruptive technologies – whether it's to create new businesses or significantly alter existing business arms.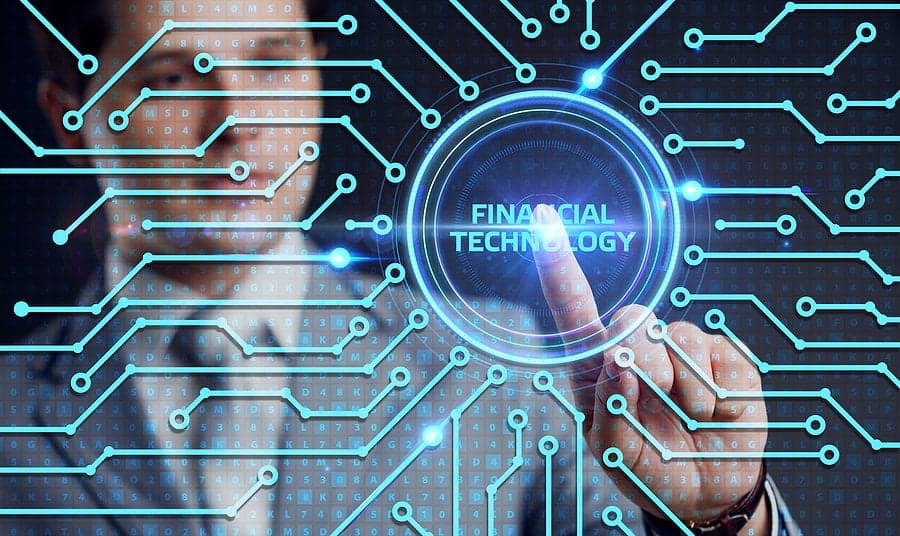 Deloitte's accelerator program gives institutions the opportunity to develop their innovative skills, then to work with one or more companies from an approved list of startups in designing and delivering a Proof of Concept (POC). Deloitte then makes available its own change management and business transformation offerings to help institutions and their startup partners to effectively integrate and then scale their innovations.
Another organization in this sector is FAS, a decentralized FinTech Consulting and Advisory firm with a global network of professionals. FAS offers services to blockchain and FinTech startups and small to medium-sized businesses (SMBs) and has particular expertise in the Hong Kong, Chinese, Korean, Russian, and US markets.
The FAS corps of professionals includes experts in venture capital (VC) investments, cryptocurrency, quantitative trading, financial modeling, and business development. To bridge the gap between startups, investors, and consultants, FAS is digitizing its various working processes to provide a location-free system that's accessible to all players.
FinTech Solutions and Technologies
As of this year, the top providers of FinTech solutions and related technologies in the US include the following:
Alkami
The Alkami Platform provides technologies and methodologies for players in the digital banking sector to connect with their customers and suppliers while investing in a modern digital-first infrastructure constructed with scale, security, and efficiency in mind.
FinTech Firm: Arcesium
Arcesium offers a comprehensive and flexible set of middle- and back-office solutions designed to eliminate post-trade problems from the alternative asset industry. Solutions range from real-time integration with order management systems to fortified and automated oversight of third-party administrators.
The company's Financial Data Stack product contains a series of highly adaptable modular technology applications that easily integrate with other systems. In addition, the Arcesium platform offers each client a secure and dedicated virtual private cloud for data storage.
Attunely
For the easy and profitable recovery of receivables, Attunely offers an industry-compliant machine learning platform.
FinTech Firm: Eton Solutions
The Eton Solutions integrated wealth management platform enables individuals and family offices to gain a comprehensive view of their financial data, and to manage their transactions.
North Shore Systems (NSS)
Web-based solutions are the focus of North Shore Systems (NSS), which offers a flexible and configurable platform designed to enable clients to customize the functionality of their applications. Subscribers have the ability to modify or add to this functionality through client-defined and controlled administration.
FinTech Firm: QCash Financial
QCash Financial is a highly customizable Software as a Service (SaaS) based lending platform for financial institutions. The company offers credit unions a white-label mobile financial wellness and lending app, which they can brand as their own product. The QCash Financial digital lending platform delivers small-dollar, short-term credit solutions to consumers.
Qolo
Based in Florida, Qolo aims to simplify business-to-business (B2B) cross-border payments by focusing on both the payable and supply chain sides of the overseas payment process. It works with clients to make these processes less complicated while facilitating the free flow of funds.
Remitter
Remitter employs a cutting-edge digital platform enhanced by artificial intelligence to provide a streamlined and intelligent recovery system. Remitter's proprietary intelligence provides actionable insights and automatically interacts with customers using branded messaging and interfaces to personalize the customer experience and streamline the receivables process. There's a white-label software offering which clients can brand and which easily integrates with their current processes.
Revation Systems
Revation Systems offers innovative and secure communication solutions aimed at enabling bank customers to achieve financial security. Customers of banks, credit unions, and healthcare organizations can use the platform to enjoy secure and intelligent communications across digital and physical channels.
FinTech Consulting Firms: PricewaterhouseCoopers (PwC) FinTech
PricewaterhouseCoopers (PwC) is one of the world's leading financial services consulting firms. Its PwC FinTech arm aims to convert the disruptive power of new financial technologies and partnerships into more efficient, innovative, and agile operations.
With the possibility that 10% to 20% of global economic infrastructure will be running on blockchain-based systems by 2030, much of the focus at PwC is currently on enabling businesses to take their blockchain initiatives beyond the Proof of Concept stage and to overcome the barriers hindering widespread adoption of blockchain technology.
PwC recommends four key areas that companies should focus on early in their blockchain efforts to set themselves on a path toward successful execution:
Make the business case for blockchain
Build an industry ecosystem
Design deliberately
Navigate regulatory uncertainty
With companies exploring how they can possibly use internal digital tokens to represent cash or other assets in order to streamline their movement between business units, PwC FinTech is also concentrating on the cryptocurrency sector.
The consultancy has put together a "one-stop-shop" focused on cryptocurrency services across its various lines of service offerings. These span the full range from cryptocurrency funds and exchanges, through Initial Coin Offerings (ICO) and Security Token Offerings (STO), to the practical implementation of digital token schemes and the entry of traditional financial institutions into the cryptocurrency space.
Services include:
Strategy development, including market competitor scans, market-entry, and go-to-market strategies
Legal structuring, legal documentation drafting, and IP / employment advisory
Regulatory applications, jurisdictional reviews, and regulatory compliance
Tax and accounting, including accounting treatments, transfer pricing, and individual and corporate taxes
Governance and controls, including KYC/AML, hot/cold wallets, and key management
Cybersecurity, security assessments, penetration testing, and incident response
Transaction advisory, including M&A support, valuation, and due diligence