1. Be excellent, use innovative technology, and save money!
The digital era has caused an extreme business reliance on cutting-edge technology solutions and the high availability of business services while still focusing in operational efficiency and cost-cutting. Companies find that obtaining managed services from expert providers is a cost effective solution.
Managed service providers (MSPs) have emerged as pivotal players in assisting companies achieve these goals.
A managed services provider is a strategic partner, part of a holistic approach towards infrastructure management, support, and security that enables IT organizations to align and operate technology with business goals.
The top managed service providers have a clear client focus and strategy that guides them in selecting and defining their offerings. Understanding this will help readers define their MSP needs and select the most appropriate managed service provider(s) for their organization.
2. Defining Managed Service Providers (MSPs)
Managed service providers (MSPs) provide flexibility, expertise, and reliability in managing a variety of business processes and IT services. From remote monitoring, accessing user accounts, remote firewall administration and end user systems management to name a few.
Companies of all types and sizes leverage MSPs expertise to navigate the complexities of IT infrastructure and device management, ensuring business continuity while leveraging evolving digital and technological trends in a scalable and cost-effective manner.
The essence of a top-tier managed service provider lies in its ability to provide businesses with access to expert resources, cutting-edge technology, and strategic insights, all within a cost-effective subscription model.
3. The Evolution and Role of MSPs
While managed service providers initially focused on data center operations, network management, and technical support, modern MSPs have expanded their services to encompass a variety of IT and business, ensuring that internal IT organizations can focus on their industry's proprietary and unique business offerings.
This transformation is a strategic adaptation to a rapidly changing global market dominated by rapid technical advancements and the ability to provide niche support for technologies that didn't exist ten to fifteen years ago.
MSPs have evolved to become true business partners, ensuring optimal application performance, security, and management of IT systems.
4. Key Characteristics of Top Managed Service Providers (MSPs)
When selecting the right MSP for their needs, businesses are often challenged to distinguish top-tier MSPs in a market saturated with numerous contenders.
Finding the right managed service provider necessitates a meticulous examination of various facets, including their unique approach towards services, management, and client relationships, as well as their ability to navigate the complexities of the ever-evolving digital marketplace.
Following are some key characteristics to look for in selecting top managed service providers, ensuring the ability to leverage optimal benefits from their partnership with an MSP.
Client-Centric Focus
Top MSPs maintain a strong client focus, ensuring services are meticulously tailored to meet client companies' needs and challenges.
The managed service provider with a strong client focus will be a strategic partner and trusted advisor with a thorough understanding of the companies' business model, operational challenges, and future aspirations, offering solutions that are part of a long-term strategy rather than a short-term fix.
Scalability and Flexibility
Top MSPs provide scalable and flexible services by leveraging automation wherever possible.
While IT organizations struggle to secure funding for IT management tools, MSPs have a higher return on investment for digital solutions that enable this scalability. Professional services automation for infrastructure and device management, policy-driven monitoring and security vulnerability and management tool suites help them automate and scale day to day operational tasks, enabling them to manage by exception.
Managed service providers invest in the tools they need to scale operations and focus their technical specialists in maintaining the automation needed to optimize them, then use staff manage by exception.
Unwavering Focus on Security
The level of automation and scalability needed to operate a digital enterprise is magnified further when addressing security concerns. Sophisticated cybersecurity threats require top MSPs to use automation that ensures the security and integrity of the client's data and IT infrastructure.
This includes the use of robust security protocols, regular audits, and the formulation of contingency plans to safeguard against potential cyber threats and service interruptions, thereby ensuring business continuity and safeguarding the client's data against potential breaches.
Regulatory Compliance and Data Management
Top MSPs ensure that the management and storage of data adhere to the regulatory compliance pertinent to the client's industry, a pivotal need in safeguarding the client against potential legal repercussions and ensuring the integrity and availability of data.
Expertise and Continuous Learning
Top MSPs are characterized by their expertise and investment in continuous learning, ensuring that they are always abreast of the latest technological advancements and are equipped to provide their clients with cutting-edge solutions that enhance operational efficacy and competitive advantage.
Strategic Partnership
Top MSPs transcend beyond the traditional role of a service provider, emerging as strategic technology partners that are pivotal in steering companies toward achieving their business objectives.
By combining the ability to operate the IT environment effectively and understanding the client's business needs, future aspirations, and the challenges encountered, they can formulate IT strategies that align with the client's objectives and facilitate them in navigating through the complexities of the IT domain.
Transparent Pricing Models
Top managed service providers offer transparent and flexible pricing models that enable IT organizations to predict budgetary needs for the coming year while being assured of optimal value and operational excellence.
While the market is replete with numerous managed service providers, top MSPs distinguish themselves through a client-centric approach, expertise, security focus, and the ability to form strategic partnerships with clients, ensuring that the services rendered play a pivotal role in propelling clients towards achieving their business objectives.
The most critical difference is that top MSPs are not merely service providers but strategic partners contributing to client success.
5. Navigating Through MSP Operations
The operational framework of a managed service provider (MSP) is meticulously designed to cater to the diverse IT needs of businesses, ensuring seamless management and optimal performance of their IT infrastructure.
Through a systematic approach that encompasses an initial assessment of the existing IT environment, MSPs formulate tailored solutions that align with businesses' specific requirements and challenges using vetted, highly trained IT professionals.
Employing automated processes and leveraging machine learning capabilities, MSPs ensure proactive monitoring, timely remote support, and strategic management of IT resources, enhancing operational efficiency and minimizing the risk of service interruptions.
Top managed service providers can scale support effectively and operate at a higher level than internal IT organizations, at a lower cost because of their expertise in using these toolsets.
6. Types and Specializations of MSPs
Managed Service Providers (MSPs) have carved out various niches, business models and specializations to cater to the diverse needs of different industries and businesses.
There is a broad spectrum of MSP specialties, encompassing various services, specializations, and operational models, each tailored to address specific IT challenges and market segments.
Pure-Play MSPs
Pure-play MSPs primarily focus on delivering specific IT services, often concentrating on network management, infrastructure and device support, and other fundamental IT services like end-user support through centralized management.
These MSPs typically cater to businesses seeking specialized technical support in managing their IT infrastructure, ensuring the stability and reliability of the client's IT operation.
Full-Service MSPs
In contrast to pure-play MSPs, full-service MSPs offer a comprehensive suite of IT solutions, encompassing everything from cloud management, cybersecurity, and specialized technical solutions.
These MSPs offer a one-stop solution for businesses, ensuring that all aspects of IT management, including security, data management, and infrastructure management, are holistically addressed, thereby ensuring operational coherence and strategic alignment with business objectives. Full service MSP's usually have well defined service level agreements in place to ensure adherence to contracts.
Industry-Specific MSPs
Certain MSPs carve out a niche by specializing in specific industries like healthcare, finance, or government agencies. These MSPs bring industry-specific knowledge and expertise and ensure that the IT solutions adhere to the regulatory compliance and unique demands of the respective industry.
These managed service providers assist IT organizations that lack industry expertise to support their business and become a strategic partner that helps achieve required outcomes while maintaining operational efficiencies.
Cloud MSPs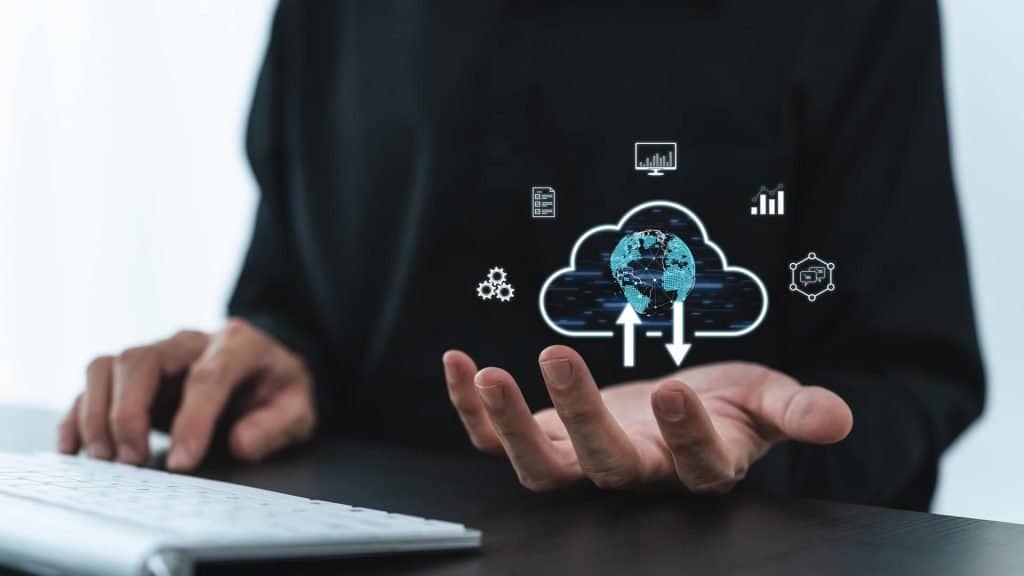 Cloud services are fully managed cloud infrastructure services frequently offered by specialized MSPs, to provide cloud management services, thus assisting businesses in leveraging the benefits offered by outsourcing infrastructure hosting or purchasing cloud-based software services.
Top MSPs in the cloud infrastructure space also facilitate integrating managed cloud services with existing IT infrastructure, ensuring a seamless operational environment.
Security-Focused MSPs
MSPs specializing in providing cybersecurity services, ensure that businesses are safeguarded against the ever-evolving spectrum of cyber threats are able to leverage their expertise in threat management to increase the effectiveness of security operations.
These MSPs focus on securing the integrity, availability, and confidentiality of business data, implementing robust cybersecurity protocols, and safeguarding businesses against potential cyber-attacks.
Managed IT Services for Small to Medium-Sized Businesses (SMBs)
Managed service providers can provide expertise to small businesses or resource constrained medium-sized businesses, giving them access to expert IT resources and solutions that might otherwise be inaccessible due to budgetary constraints.
Many MSPs often provide scalable managed service solutions, and support for business processes ensuring that SMBs can leverage expert IT solutions tailored to their budget and needs. They enable predictive budgeting, with fixed monthly costs replacing unexpected expenditures, and allow businesses to focus on their core competencies while the MSP manages their IT infrastructure and environments.
Global and Local MSPs
The managed service provider's footprint may also distinguish top MSPs and allow businesses to select the best MSP partner.
Global organizations can partner strategically with MSPs that operate on a global scale, using a single source to service their businesses across various geographical locations. Locally-based organizations can find MSPs that focus on catering to local markets, providing localized and culturally coherent managed services.
Global MSPs often bring forth the advantage of a wide array of resources and expertise, while local MSPs might offer more personalized and culturally relevant IT solutions.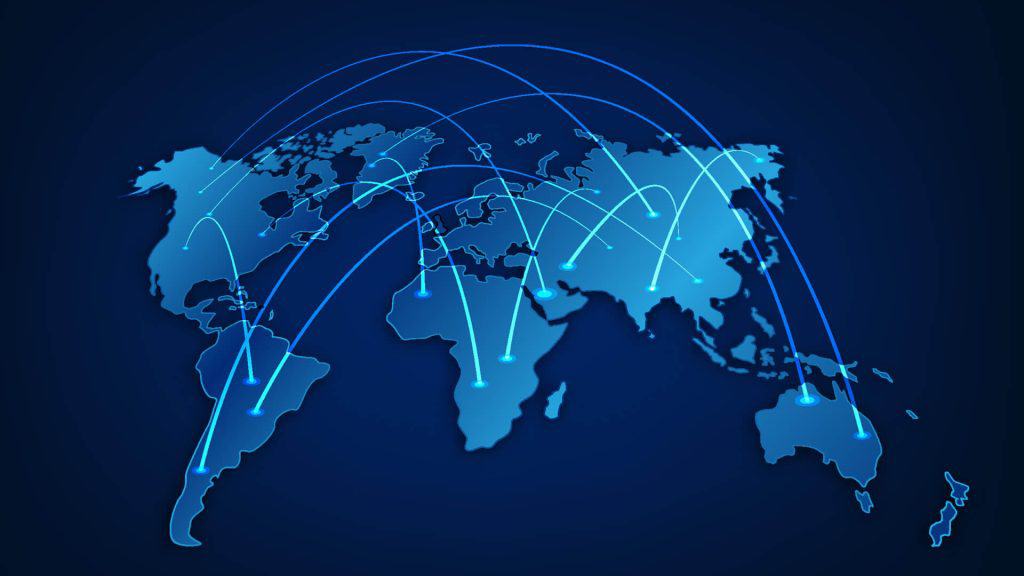 7. The Impact and Benefits of Employing MSPs
Engaging with an MSP extends IT's capabilities, ushering businesses into a world where technology and services becomes a strategic enabler, propelling them towards achieving their business objectives.
The benefits are multifold, encompassing cost efficiency, access to expert resources and latest technology, enhanced security, and the flexibility to scale services in alignment with business growth.
Moreover, MSPs facilitate businesses in maintaining a competitive edge, ensuring that they are abreast with leading-edge technology and are ready to adapt to the evolving IT landscape by providing the managed services needed to achieve this outcome.
8. Challenges and Solutions in MSP Utilization
Top MSPs address business' concerns with security, data privacy and fear of increased downtime by implementing robust security protocols, ensuring data integrity, and providing transparent communication to uphold trust and reliability.
Furthermore, their managed services employ redundant systems and formulate contingency plans to safeguard against potential downtimes, ensuring business continuity and minimal disruption to operations.
MSP expertise dealing with regulatory compliance, robust operational capabilities and use of automation make it possible to overcome the challenges business face in outsourcing IT management.
9. Pricing Models and Financial Planning with MSPs
The selection of a pricing model is pivotal in ensuring that the managed services availed are not only in alignment with the IT needs of the business but are also financially viable.
Navigating through the various pricing models offered by MSPs, businesses encounter options such as per-device pricing, per-user pricing, and all-inclusive pricing, each presenting its own set of advantages and considerations.
Strictly operational needs can be achieved with simple device or user-based pricing plans, but all-inclusive pricing enables organizations to leverage the strategic services offered by top MSPs.
Regardless of the need, top MSPs offer transparent pricing structures, ensuring businesses can select their plan wisely.
10. Selecting the Right MSP for Your Business
Choosing the right managed service provider (MSP) is a pivotal decision that can significantly impact a business's technological and operational efficacy.
MSP services are part of a holistic approach to service delivery, requiring the selection process to go beyond evaluating the expertise and service offerings of MSPs, delving into aspects such as cultural fit, communication mechanisms, and the ability to align with the future aspirations of the business.
Before engaging with an MSP, businesses should determine their operational and strategic needs. They should then scrutinize the MSP's expertise in managing similar IT environments, their approach towards customer service, and their capability to provide scalable solutions that can adapt to the evolving needs of the business.
Furthermore, client testimonials, case studies, and customer references can provide valuable insights into the MSP's proficiency and reliability.
11. Future Trends and Predictions in Managed Services
Managed services and their providers are perpetually evolving, with MSPs continually adapting to technological advancements and altering market dynamics.
Future needs for MSP services will continue emphasizing cloud, cybersecurity, and IoT services while increasing the need to integrate machine learning and artificial intelligence into daily operations.
MSPs' predictive and proactive capabilities will continue to be a focus, enabling organizations to minimize the risk of disruptions and enhance operational effectiveness.
MSPs will continue to play a crucial role in facilitating businesses in navigating through the complexities of risk, compliance, and cybersecurity, ensuring that their IT ecosystem is safeguarded against the perpetually evolving spectrum of cyber threats where your in house team lacks necessary skills.
12. The Business Value of MSPs
As IT organizations continue to struggle with budgets and achieving the head count needed to deliver services, managed service providers will continue to enable them to supplement services they are unable to deliver effectively.
13. Conclusion
The emphasis on digital operations will continue challenging businesses' ability to keep pace with evolving IT trends, compliance, and cybersecurity threats.
MSPs are important strategic partners, helping IT navigate the complexities of IT management, and their usefulness will continue to grow as they help organizations gain expertise in emerging technologies.
From delivering optimal performance and secure IT environments to enabling businesses to leverage the latest technology without the overhead of an in-house IT department, MSPs have proven pivotal in aligning technology with business objectives and their role will continue to grow.